Viewing Your Architecture Model
3 min
Having captured elements of your Enterprise Architecture in the Essential Architecture Manager repository, you can now view, report on and analyse this model using Essential Viewer. This tutorial introduces Essential Viewer and its key concepts.
Essential Viewer is designed to provide everyone in your organisation with a suite of views and analysis reports about your Enterprise Architecture.
In Essential Cloud
In Essential Open Source
Open your web browser and access the Essential Viewer homepage using the following URL:
Where [server_name] is the hostname of the server on which Essential Viewer has been deployed on your network.
At the homepage, Essential Viewer presents a set of Portals which group reports and views together into related areas, in the example below we have a CXO portal, an Enterprise Architecture Portal, Solution Architecture Portal, etc.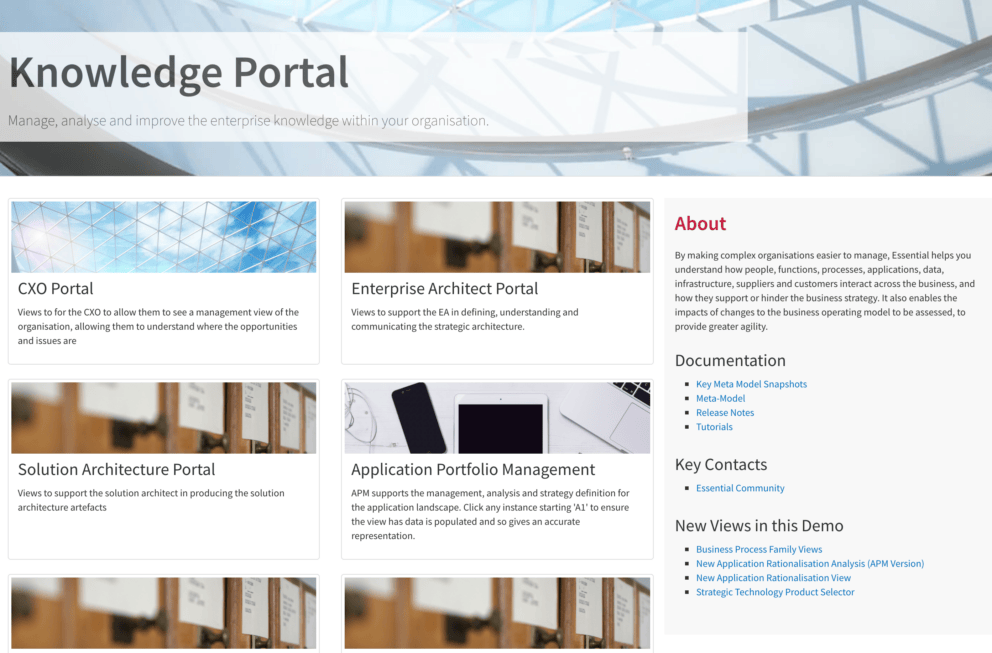 Portals and their contents are all set within the Essential Tool, which is covered later.
At the highest level, you have portals, portal panels and, contained within a portal panel, portal sections.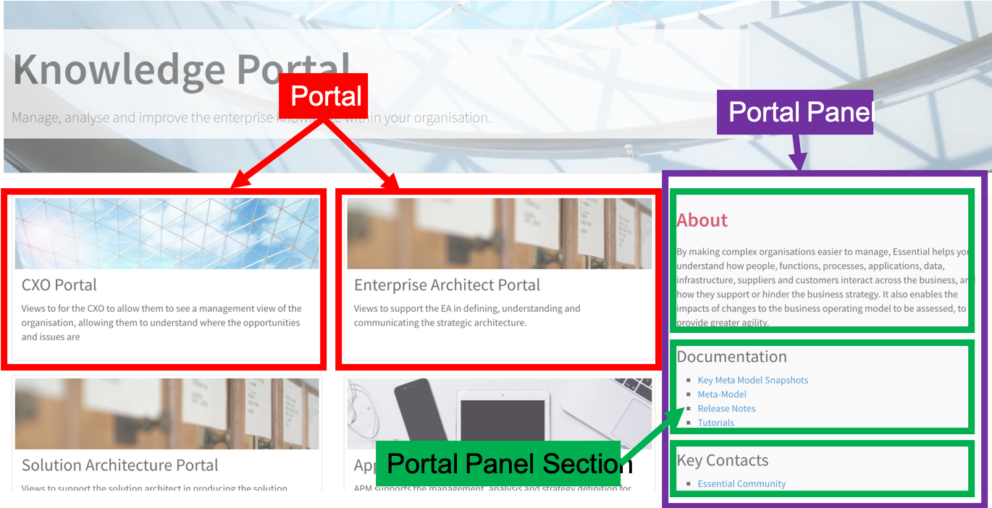 Once you are in a portal you have portal sections, e.g. Enterprise, Business, Application, etc that contain reports, e.g. the IT Asset Dashboard.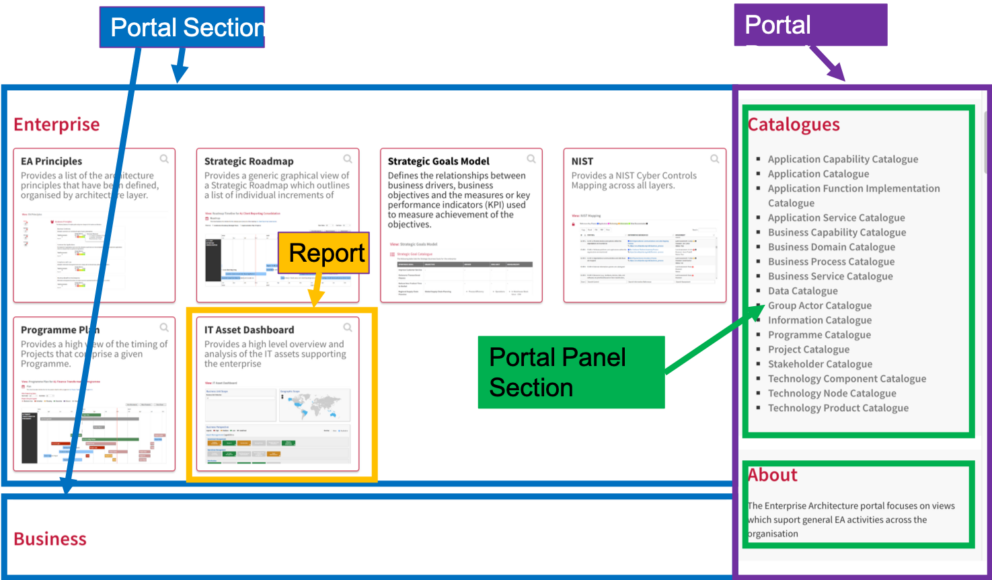 We usually assign catalogues to a portal panel section called 'Catalogues'.
The History tab on the main bar allows you to go back to reports you have previously visited in the session.

Hovering over the logo in the top bar, which you can configure to be your company logo, pops up a quick access bar that links to available portals.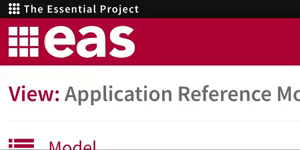 Updated 31 October 2023