Bus Process Location Map (Process Dashboard)
3 min
The Business Process Location Map shows business processes performed across the location in the scope of the enterprise.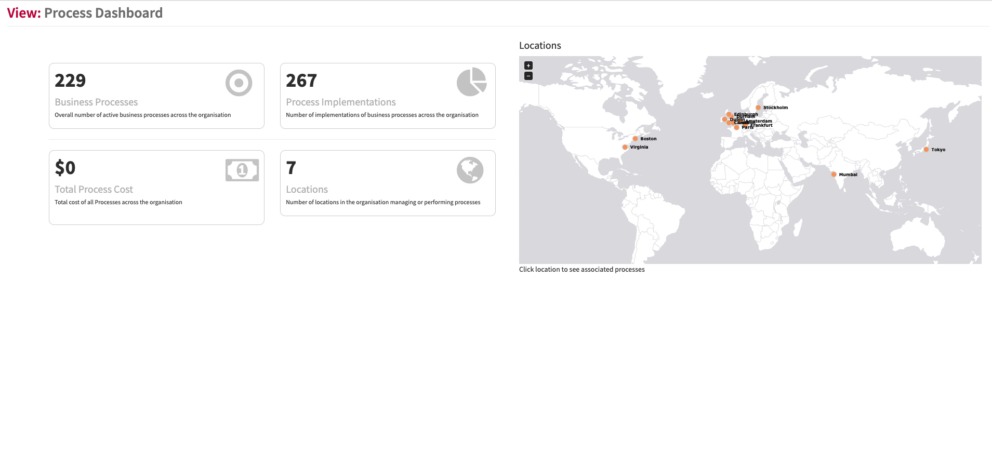 What
Shows a count of all the active business processes across the enterprise, their implementation and their total cost as well as their global location of where they are managed or performed
Usage
This view is useful for communicating the global footprint of where your business processes are performed, their cost and their implementations.
Meta Model
Data Capture
You will need to capture and define business processes, physical processes, sites, geographic location, geo code, cost and cost components in the meta model.
In Essential Cloud and Docker, navigate to the Business Process Class, add or create a new Physical Process via the Performed By Organisation Slot, add the associated cost in the Costs For Element slot and the Cost Component. Add the location where the physical process is performed in the Process Performed At Sites slot and its Geographic Location and a Geocode to the Geographic Location if one is not already defined.
View Set-up
If the report is not enabled then go to EA Support > Essential Viewer > Report and find Core: Business Process Location Map and tick enabled on homepage
Updated 31 October 2023