Design Authority
2 min
Description
Supports the automation of your design authority process by allowing projects to provide change context around applications. Note this is useful for simple projects doing application change and is geared towards removing the need for basic projects to attend the design authority meeting. The tool tells the user whether they are fine to continue or whether there is a need to engage the architecture team. For Cloud/Docker users, the decisions can be submitted to the decision catalogue for review and as a record.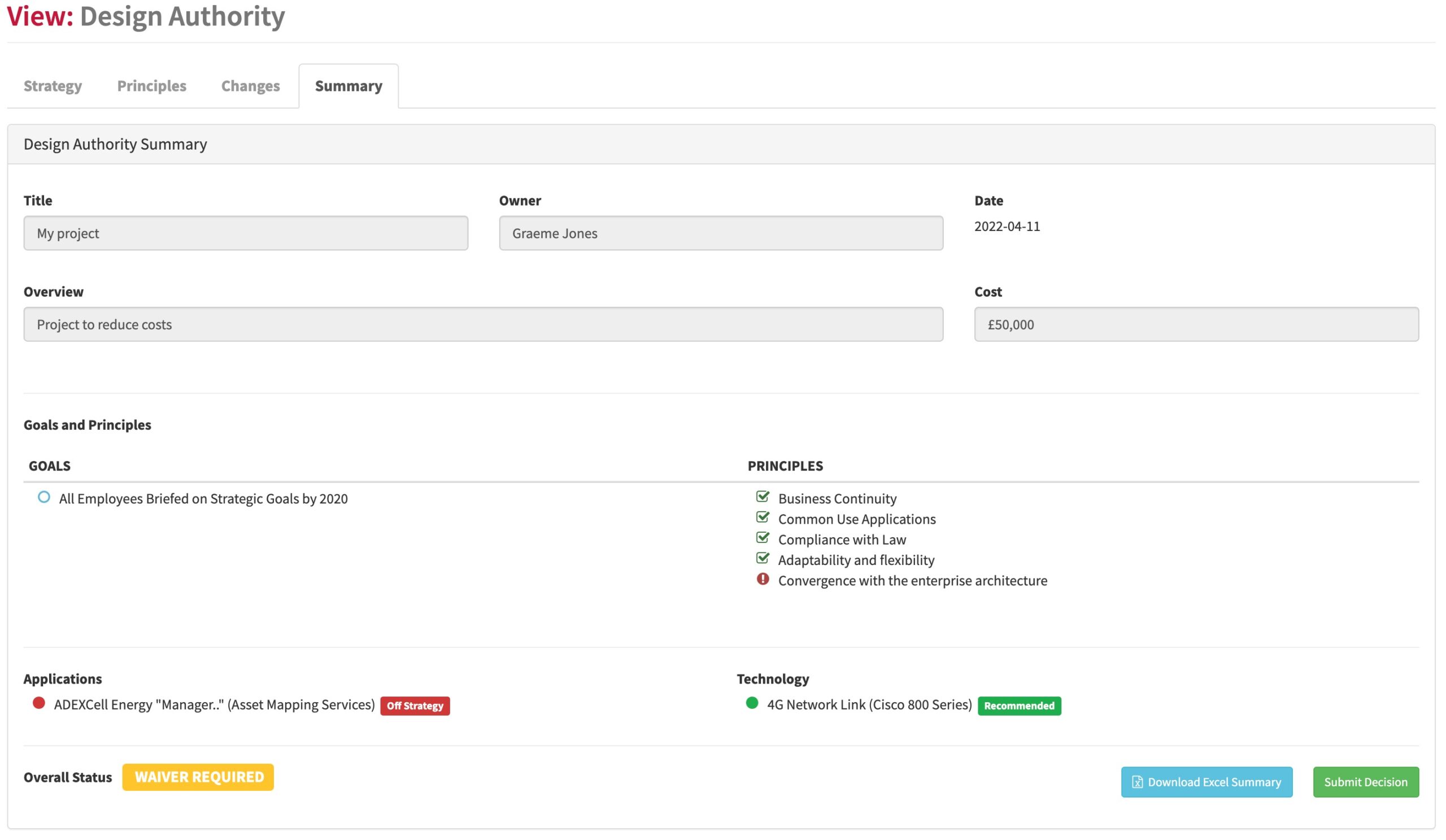 Meta Model
See the principles meta-model for information on how to capture the principles.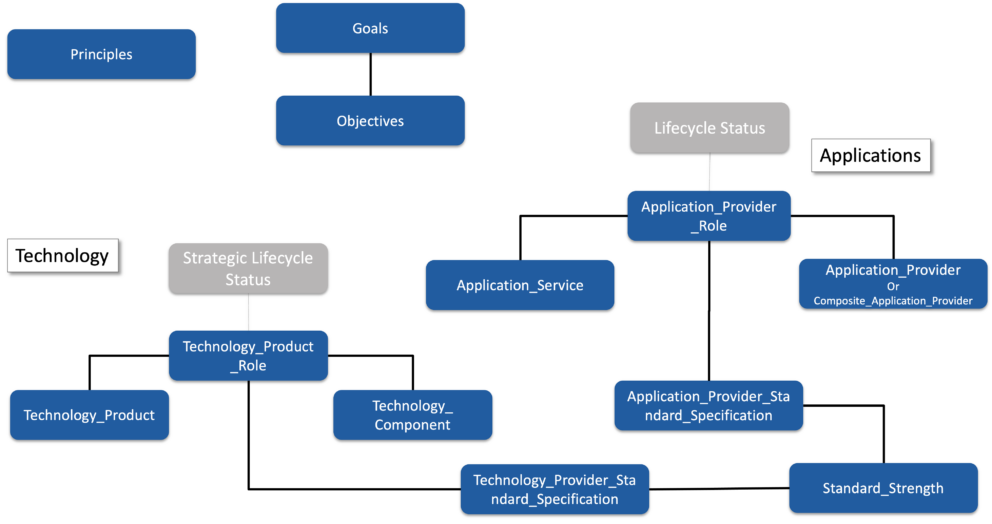 Data Capture
Start to use this view after you have got the Application Services mapped to Applications and Technology Products mapped to Technology Components.
The principles can be captured independently and the business goals can also be captured separately.
View Set-Up
If the report is not enabled then go to EA Support > Essential Viewer > Report and find Core: Design Authority and tick Enabled to ensure you that the Design Authority is displayed in the Essential Viewer.
Updated 31 October 2023