Project Editor
1 min
The Project Editor assists you in the maintenance of Project information.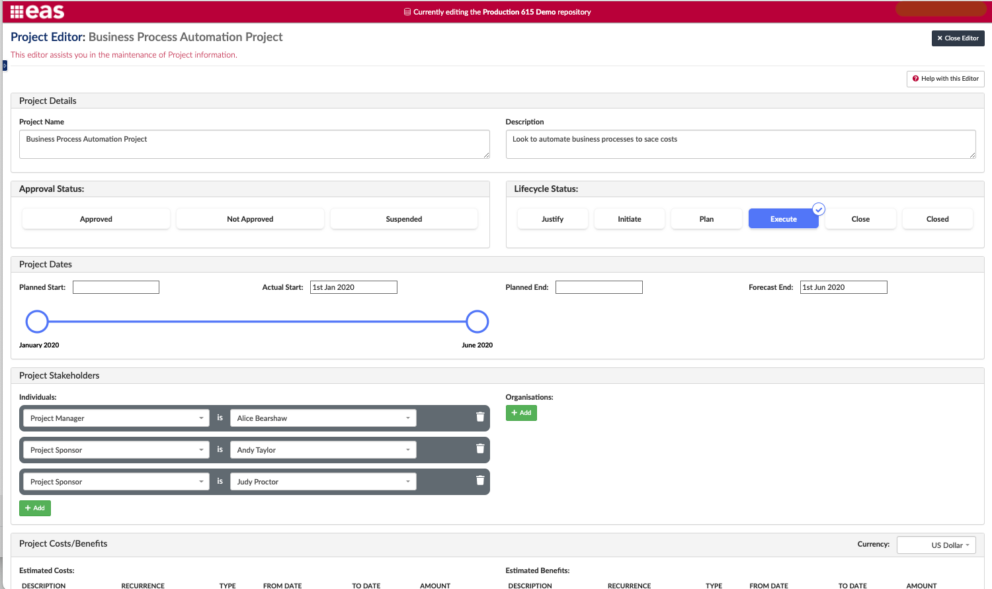 How to edit a project.
View Set-Up
If the report is not enabled then go to EA Support > Essential Viewer > Report >Editor and find Core: Project Editor, tick Enabled to ensure that the Project Editor is displayed in the Essential Viewer.
Updated 31 October 2023