Data Object Summary
3 min
The Data Object Summary provides an overview of details and key relationships of the selected Data Object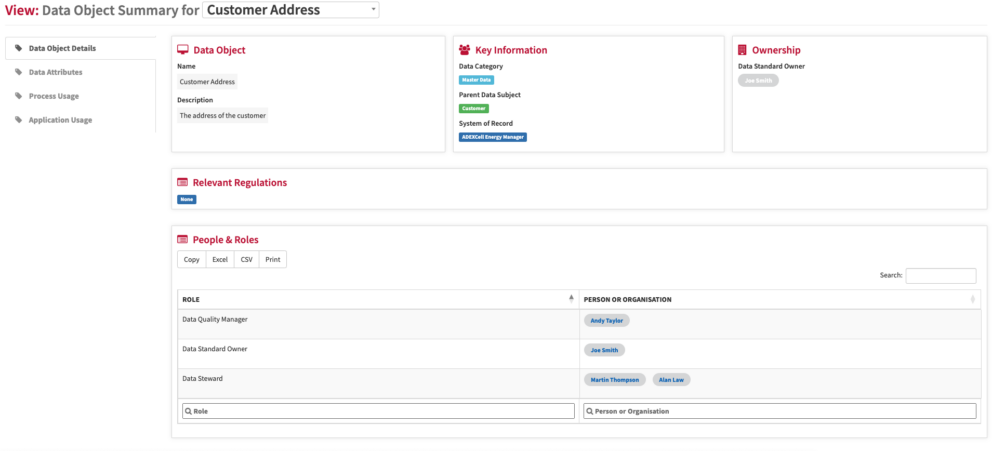 What
The View provides a detailed overview of the selected data object. The initial tab displays Data Object Details, key information such as data category, parent data subject, and system of record, ownership, any relevant regulations, and the people & roles involved.
It also has tabs that let you see the Data Attributes, Process Usage of Data Object, Application Usage of Data Object, Documents. Note: If you want these to appear in the View they must be labelled.
Usage
Use this view to get a detailed overview of your Data Objects and use as pathway to access the related data quickly, without having to search for the specific view.
Meta Model
For Stakeholders

For Process Usage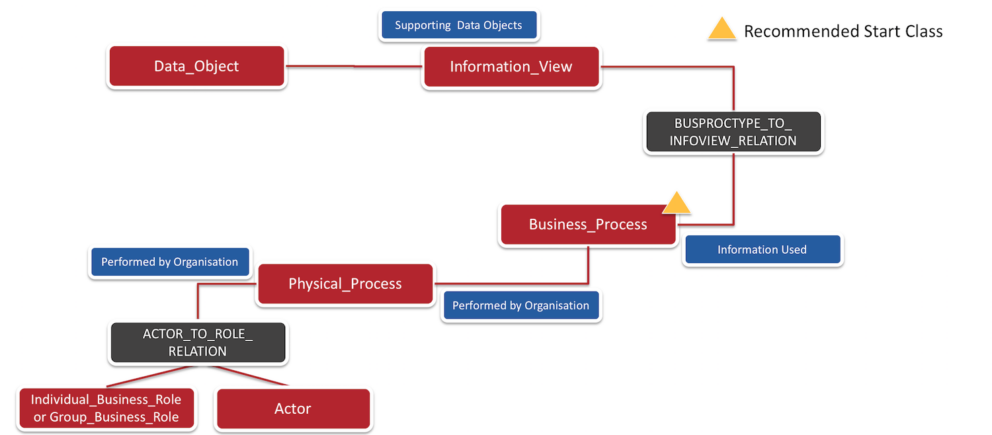 For Application Usage

For External/Supporting Documentation
View Set-up
If the report is not enabled, from the capture screen go to EA Support > Essential Viewer > Report and find Core: Data Object Summary and tick the 'Enabled' box. Publish the changes to the repository and it will be displayed in the Essential Viewer.
Updated 31 October 2023