Technology Vendor Lifecycle Editor
2 min
The Technology Vendor Lifecycle Editor allows you create or update Vendor Lifecycles for Technology Products.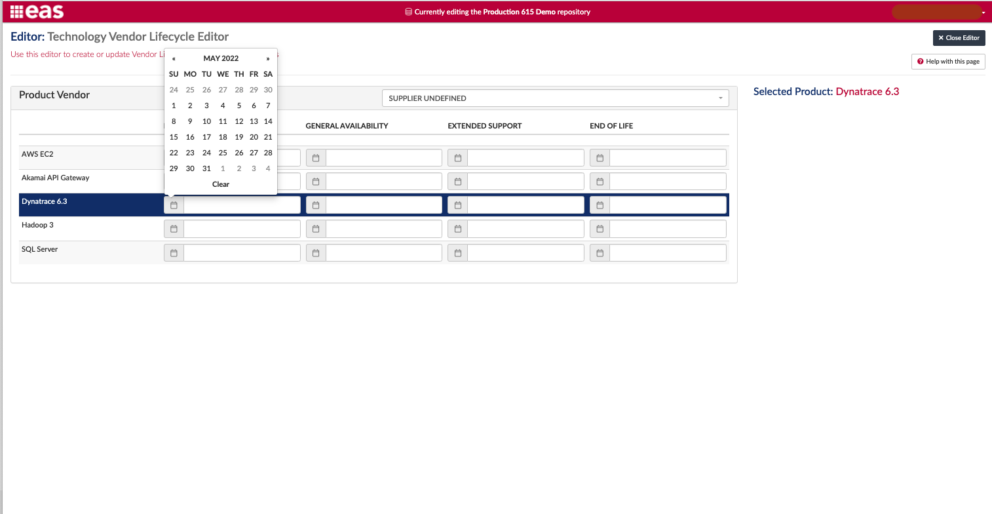 A quick guide in how to manage Technology Lifecycles.
Steps for relating technology products to suppliers
Go to Technology Product
Create a new Technology Product
Add the Product Supplier
Publish these changes to the repository.
Once these have been linked you're able to use the Vendor Lifecycle Editor to manage the lifecycles of technologies.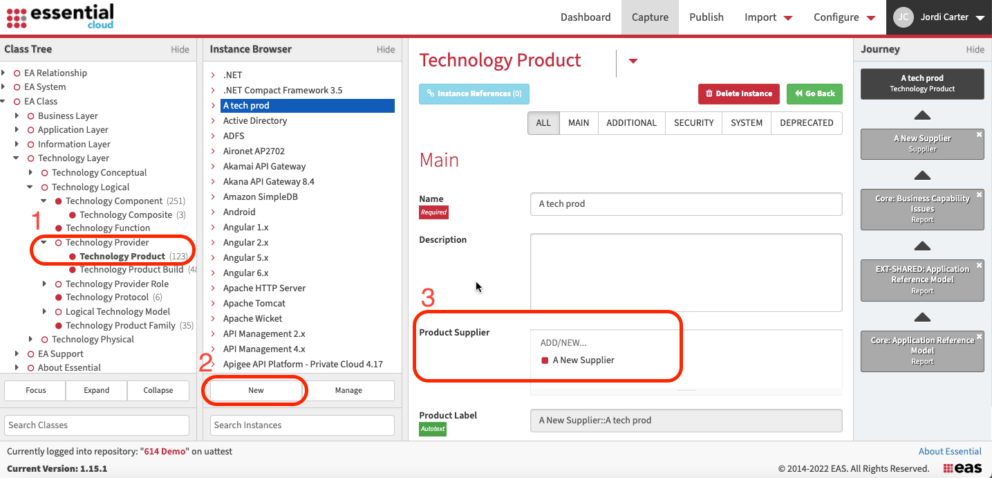 View Set-Up
If the report is not enabled then go to EA Support > Essential Viewer > Report >Editor and find Core: Technology Vendor Lifecycle Editor, tick Enabled to ensure that the Technology Vendor Lifecycle Editor is displayed in the Essential Viewer.
Updated 31 October 2023