Business Function Service Model
3 min
The Business Function Service Model provides a tabular list of the Business Functions/Services for the enterprise.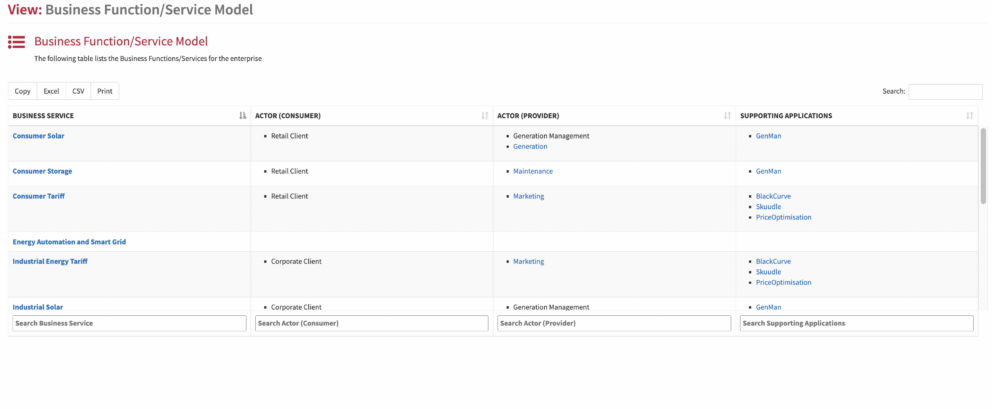 Business Function Service Model
What
The view provides a list of the logical Business Services (Product Types) that are delivered by the enterprise, the applications that support their delivery, and the logical Business Roles that participate.
Usage
This view allows you to show who the consumers and the providers of the business services are and the applications they utilise.
Meta Model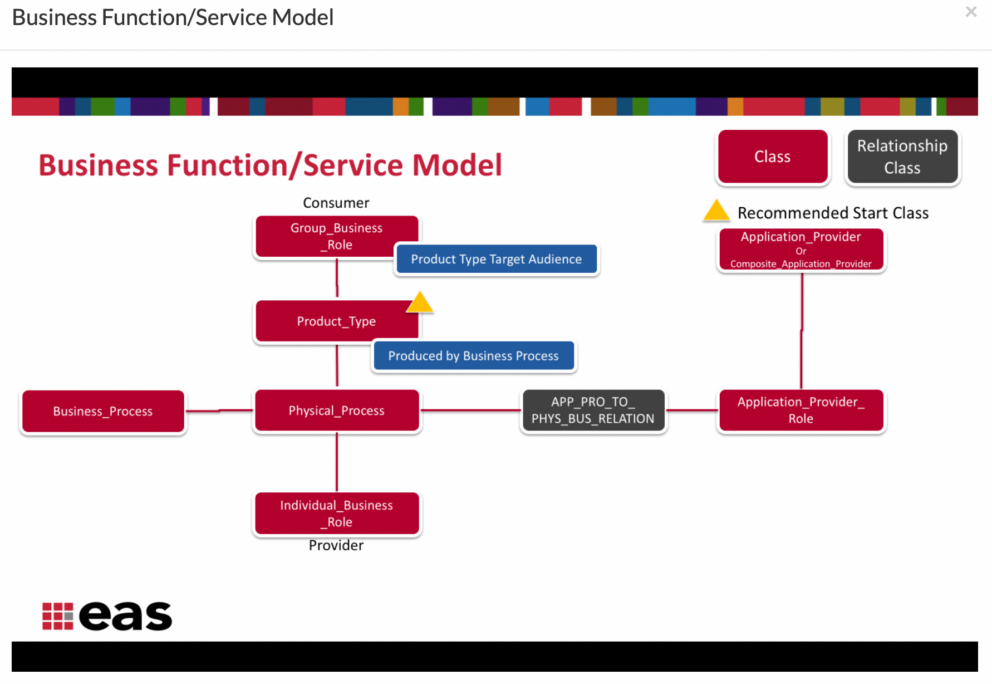 Data Capture
In Essential Cloud and Docker, navigate to the Product Type class, and add or create a new product type. In the Performed By Business Process Slot add or create a new Business Process. In the Product Type Target Audience slot, add or create a new Group Business Role. Link the Business Process to a Physical Process via the Performed By Organisations slot. Add or create a new physical process by defining an Actor ( Individual or Group Actor) in the Performed By Organisation slot of the physical process and in the Supporting Application slot, define the application provider to the physical relationship by linking an application provider in the Application Provider slot and in the Business Process Supporting slot, ensure that the slot is populated with the previously linked physical process.
View Set-up
If the report is not enabled then go to EA Support > Essential Viewer > Report and find Core: Business Function/Service Model and tick enabled to ensure you that the Business Function /Service Model is displayed in the Essential Viewer.
Updated 31 October 2023