Application Information Dependency Model v2
2 min
The Application Information Dependency View v2 graphically represents the inbound and outbound exchanges of Information for a given Application. This view includes application programming interfaces (APIs), whereas the original Application Information Dependency View does not.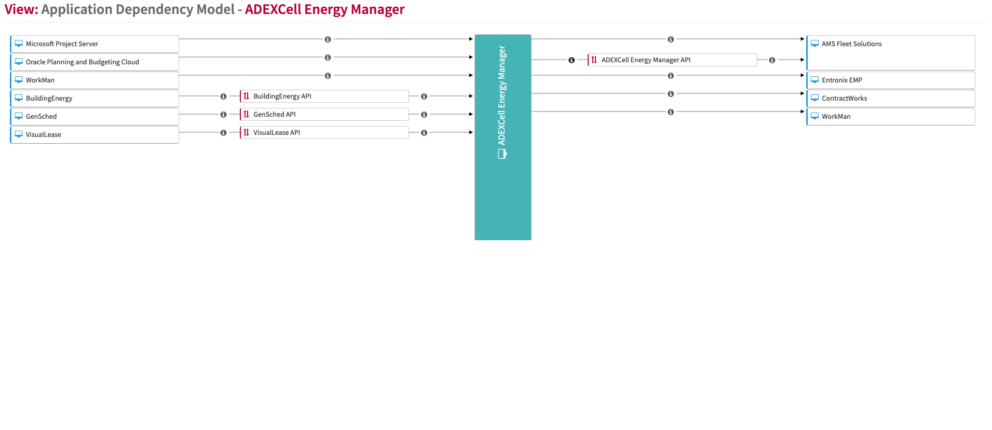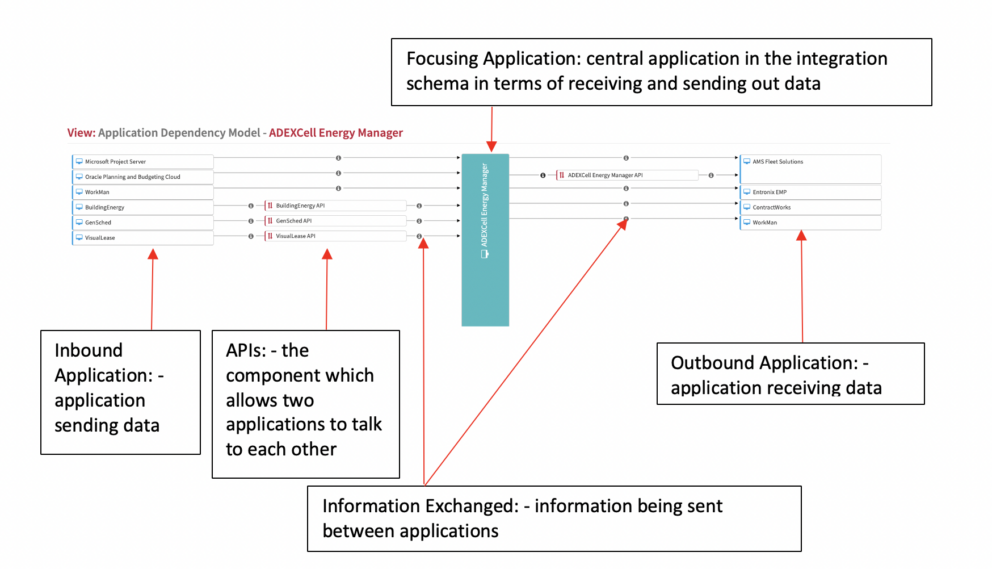 This view displays the dependencies between your applications, and the information that is exchanged.
Use this view to understand the data integrations between your applications, the information objects shared and the acquisition method.  This view can also show the APIs used in the integrations.
To bulk load data use the Application Dependencies Launchpad Plus Import.
If the report is not enabled then go to EA Support > Essential Viewer > Report and find Core: Application Information Dependency V2 and tick enabled to ensure that the view is displayed in the Essential Viewer.
Updated 31 October 2023