Default Values for New Users
1 min
Users newly added to Essential are assigned default access rights. These default rights can be changed according to your organisation's data security and user management governance policy.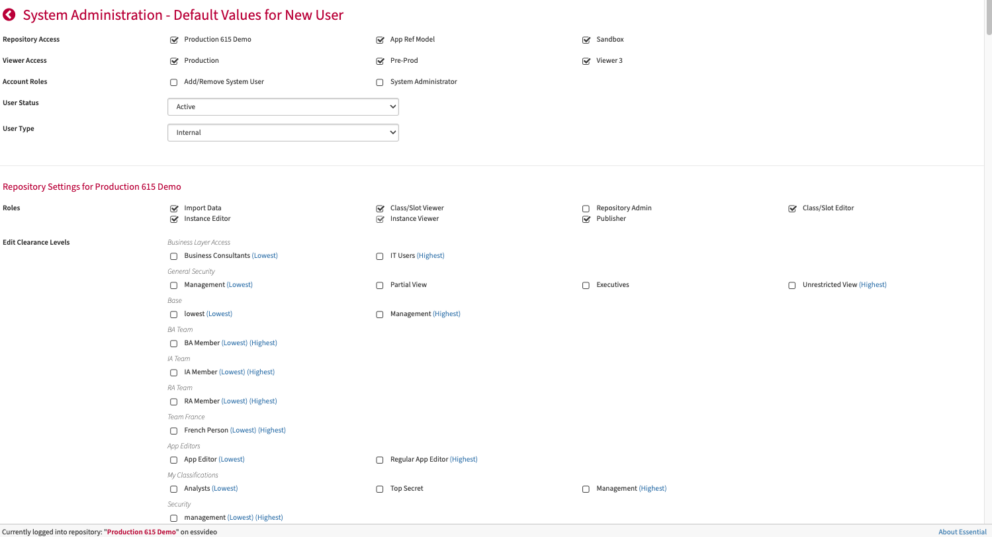 How to set default values for new users who will log in with an email address and password
For SAML Users, it is good practice to set default value settings for new users to the lowest levels and amend users with more rights as required.
Updated 31 October 2023