Essential Framework Manager
4 min
The Framework Manager allows you to capture frameworks and map them to elements in the architecture. You can also capture and view assessments against controls in the framework to manage alignment
What
The Framework Manager provides a dashboard where you can view all frameworks that you adhere to, the framework controls, the processes that manage adherence to the controls and the instances in the architectural layers that the controls monitor, for example, Applications or Technology Product
The Summary Tab shows an overview for the selected framework, with the total number of controls and the count of controls applied in each architectural layer. The Coverage section shows a description of the control in the hover and also the number of elements assessed for the that control and their type, ie B for Business Process, A for Application.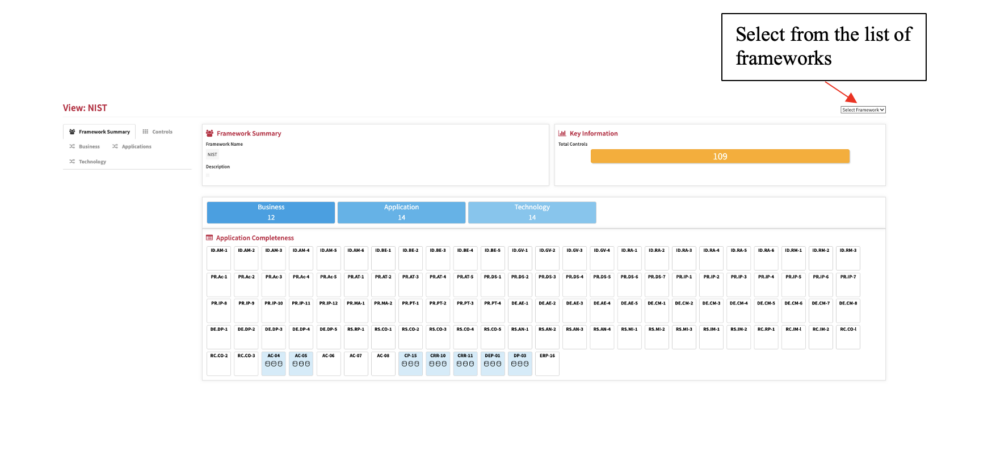 The Controls Tab shows the name and description of each control and the business process that manages adherence to that control. Selecting the "i" shows a pop-up summary of the assessment of the managing process and whether it has passed or failed. The summary column shows the number of instances impacted by this control.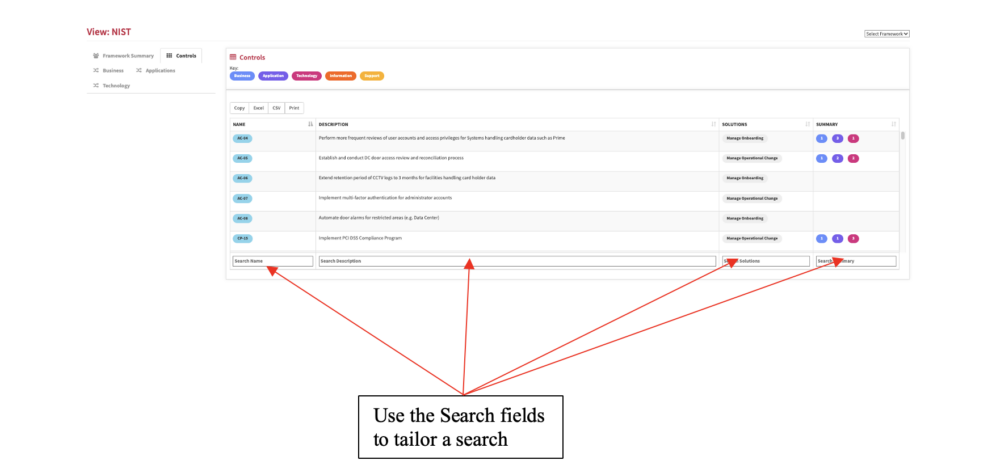 The Architectural Layers Tabs show the elements in the architecture and the control assessments against them, with a traffic light indication of status (Red for fail and Green for Passed). Clicking the control shows the assessment for that instance.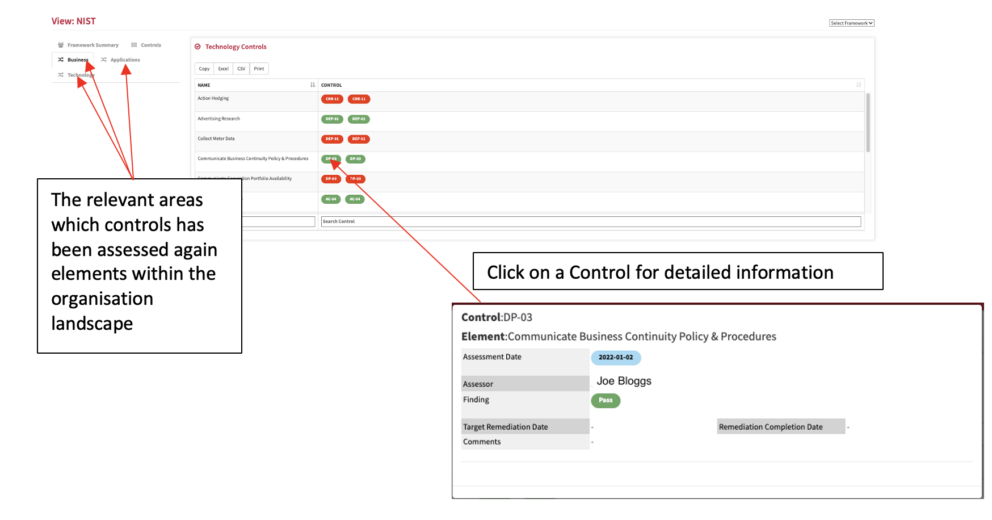 Usage
Use this view to ensure the processes in place to manage adherence to the framework are assessed and fit for purpose.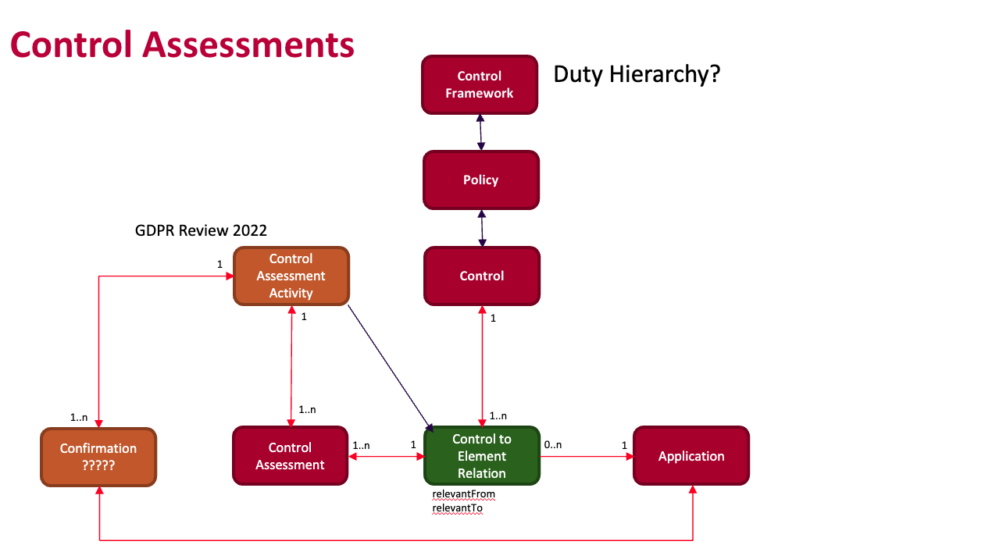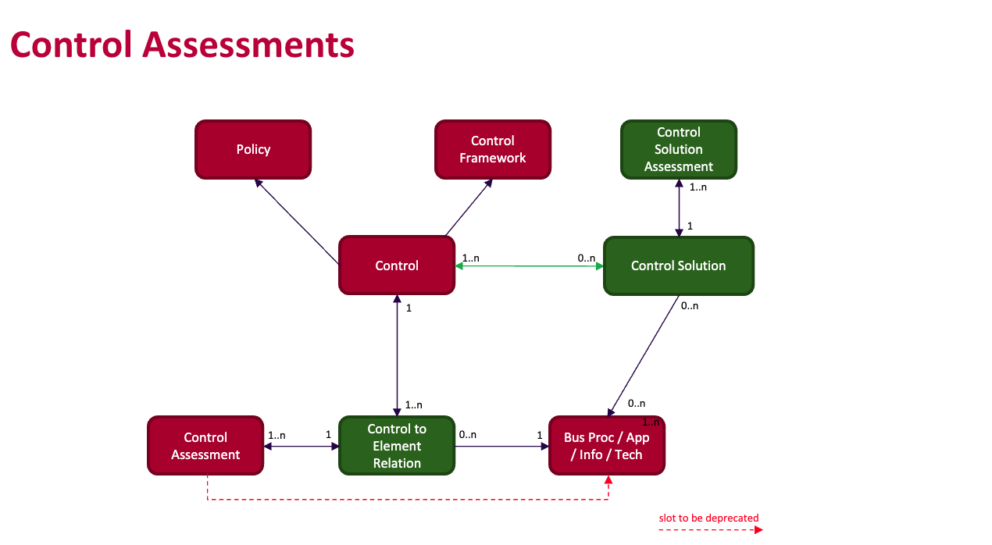 Data Capture
Use the Framework Control capture spreadsheet and import specification available in Launchpad Plus, accessible via View Library/Support
View Set-up
If the report is not enabled then go to EA Support > Essential Viewer > Report and find Core: Essential Framework Manager and tick enabled to ensure that the Essential Framework Manager is displayed in the Essential Viewer.
Updated 31 October 2023