Business Service Interaction Model
2 min
The view graphically represents the inbound and outbound dependencies of a given Business Service (Product Type) on other Business Services.

What
It allows you to dependencies between business services which the organisation offers.
Usage
You can use the view to understand the business service workflow.
How to get the Business Service Interaction Model view to work.
Data Required
Show inputs and output to a business service or function: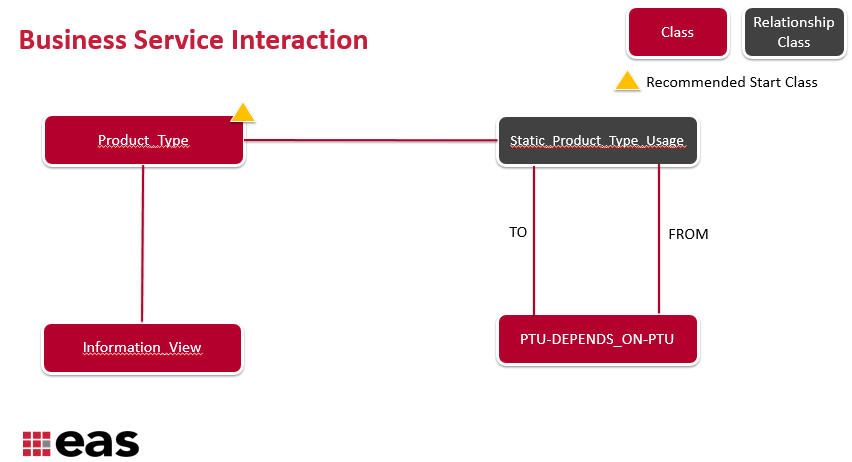 Data Capture
Navigate to the Product Type Instance Class. Add/create a few product types. In the slot, Static Product Type Dependencies of the product types, capture the product type dependencies in the Product Type Dependency Model Graphical Editor.
View Set-Up
If the report is not enabled then go to EA Support > Essential Viewer > Report and find Core: Business Service Interaction Model and tick enabled to ensure you that the Business Service Interaction Model is displayed in the Essential Viewer.
Updated 31 October 2023