Technology Reference Model
2 min
The Technology Reference Model defines a standard, layered view of the logical Technology Components in scope for the enterprise.
How to populate the Technology Reference Model in the IT Asset Dashboard manually. We recommend using Launchpad to get the first batch in and this approach for maintaining the TRM data. For more information visit
Data Required
Meta Model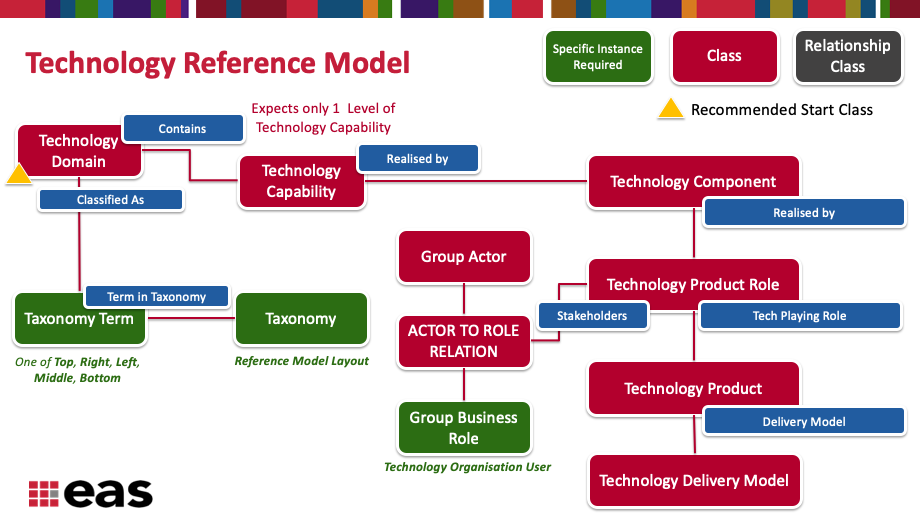 Data Capture
In the Cloud/Docker, navigate to the Technology Domain class, and add/create the technology domain(s). To set the position of where in the model the class instance will be displayed, populate the Classified As slot with either Top, Middle or Top. In the Contains Technology Capabilities slot, add/create the technology capabilities.
In the Essential Launchpad, visit this page for more information on completing the technology layer worksheets in the Essential Launchpad.
View Set-Up
If the report is not enabled then go to EA Support > Essential Viewer > Report and find Core: Technology Reference Model and tick Enabled to ensure that the Technology Reference Model is displayed in the Essential Viewer.
Updated 31 October 2023