Information Concept Summary
2 min
The Information Concept Summary is a view which provides a summary of the details and key relationships of a given Information Concept.
What
It allows you to have a detailed view of the relationships between the information concept and other elements.
Usage
You use it to understand the various types of information created and used by the organisation.
Follow this link for an example of the Information Concept Summary View.

Meta Model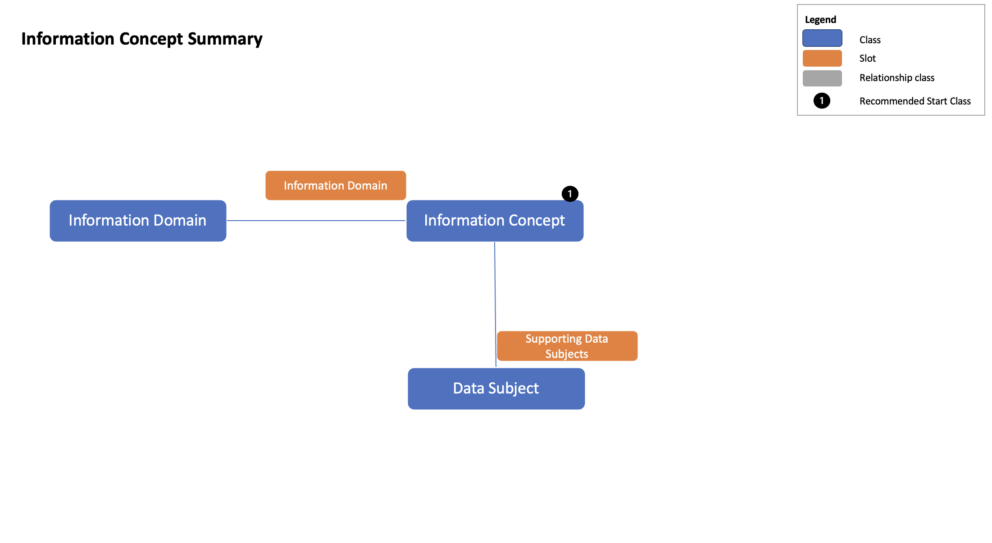 Data Capture
In cloud/Docker, follow the instructions at this page Information Modelling – Information Concepts
View Set-Up
If the report is not enabled then go to EA Support > Essential Viewer > Report and find Core: Information Concept Summary and tick Enabled to ensure you that the Information Concept Summary is displayed in the Essential Viewer
Updated 31 October 2023