Everyone's Essential Editors
1 min
The Everyone's Essential Editors are an interactive and intuitive way to engage anyone Subject Matter Expert to support data capture and maintenance of the enterprise architecture knowledge held in Essential Cloud.
It can be used by non-technical users who are owners of the information and closer to knowledge to support data accuracy, quality and correctness to underpin your EA content governance initiatives. Users can capture and maintain knowledge in Essential Cloud without having to know the underlying meta-model.
Essential Viewer comes with over twenty editors Out of The Box.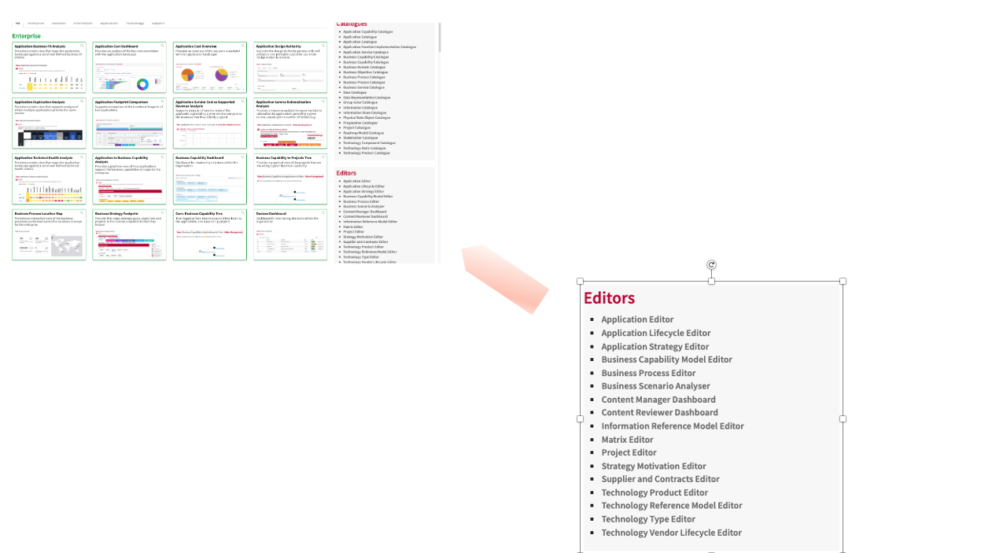 Updated 31 October 2023