Setting a New Homepage
3 min
There are two different scenarios for setting custom home pages in Essential Cloud
Setting a specific Portal to be the home page
Creating a custom "Portal of Portals" home page, perhaps to fit with your intranet
Setting a specific Portal to be the home page
This can be achieved solely through repository configuration
Browse to
EA Class > EA Support > Essential Viewer > Report Configuration > Home Page
Set the slot "Associated Instances" as the instance of the class "Portal" (e.g. CXO Portal) that you wish to be the home page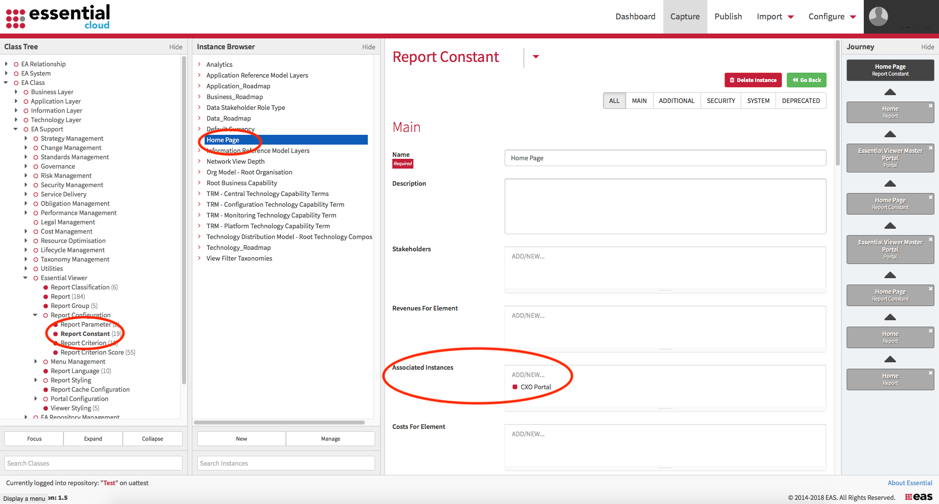 Creating a custom "Portal of Portals" home page or reformatting to reflect your in house intranet
This will require both repository configuration and code changes to XSL files
Take a copy of the file home.xsl located in the root of the Essential Viewer on GitHub. Rename this (e.g. custom_home.xsl) and place the file in the user folder.
Note: As this file has moved from the root of the web app to a sub directory, some of the paths to shared files will need to be updated as follows
In lines 4 -> 7, change the paths from

To

In the repository, browse to
EA Class > EA Support > Essential Viewer > Report Configuration > Home Page
Set the slot "Report Constant Value" to the name of the customized home.xsl file in your "User" folder, e.g. user/custom_home.xsl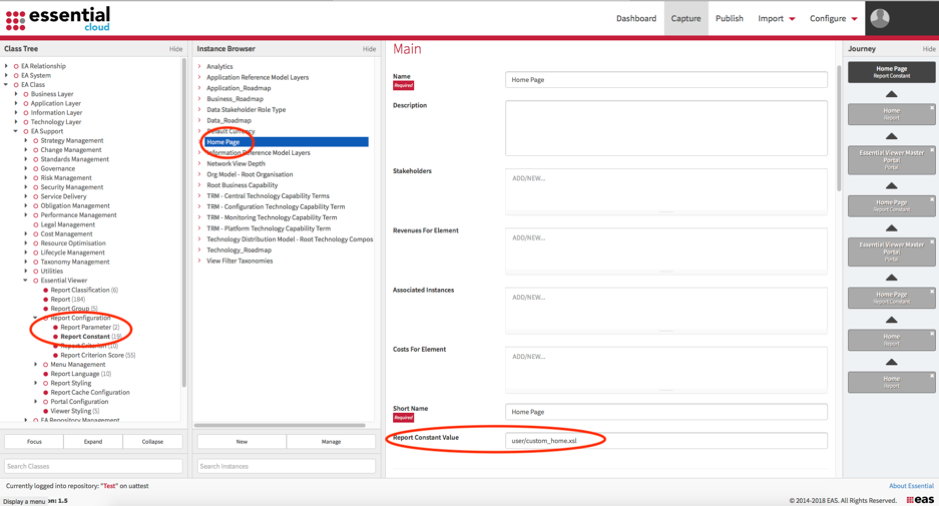 You can edit the HTML in this page to reflect your internal styles, note we use bootstrap
Publish and validate the changes have taken effect.
Updated 31 October 2023