Application Technology Strategy Alignment
3 min
The Application Technology Strategy Alignment performs an analysis of a given Application to evaluate its Technology Architecture against agreed product standards.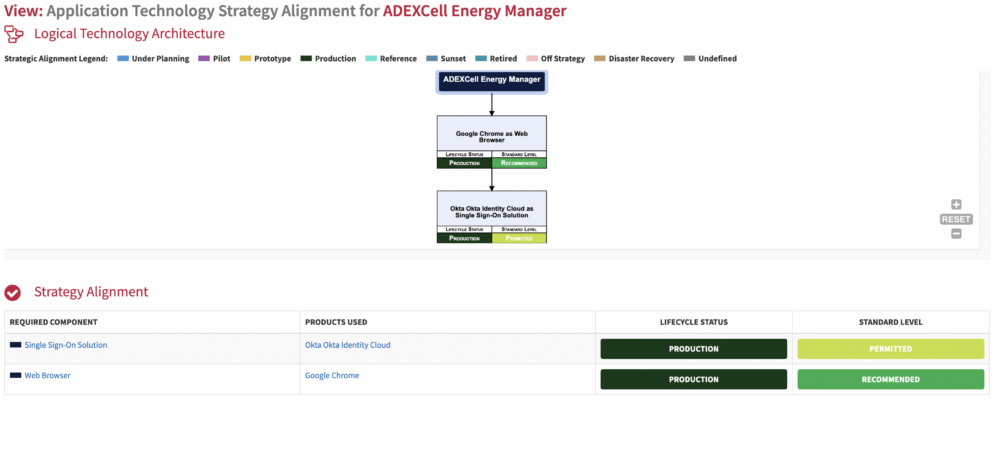 What
The view allows you to access the technology standards of the components which make up a given application
Usage
Use the view to understand the gaps and non-compliance to technology standards in your landscape.
Data Required
Meta Model
Model for capturing the technology for applications and their strategic status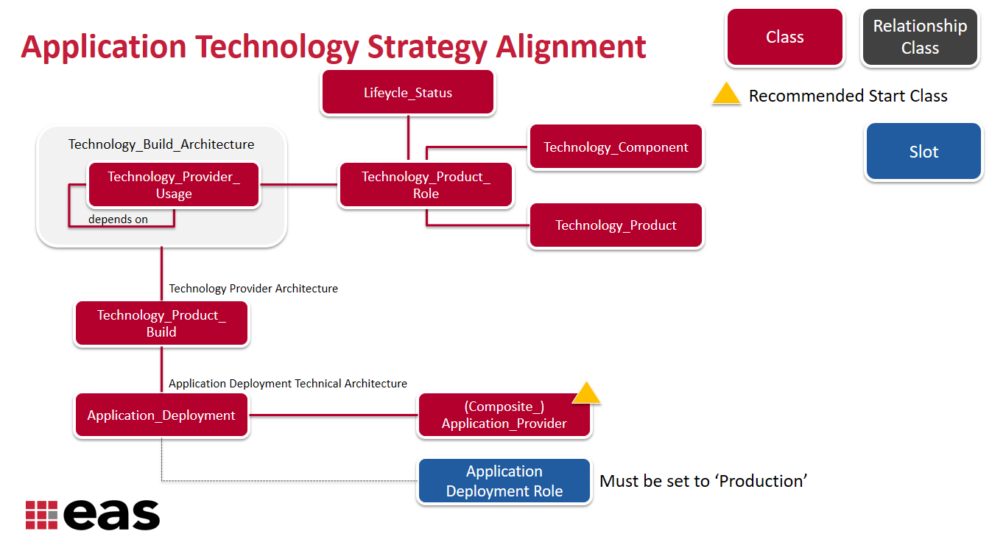 Data Capture
In the Cloud/Docker, navigate to the Composite Application Provider class, and add/select the application to add the technology for. For more information, visit Create an Instance . In the Physical Deployments slot, create a deployment. For more information, visit Application Deployments
NB The Application Deployment Role must be set to "Production"
In the Application Deployment Technical Architecture slot, create a Technology Product Build and give it a name ( add Production Technology Platform to the chosen name to indicate it as a technology product build).
In the Technology Provider Architecture slot, add the technology build architecture. Using the Graphical Editor, add a Technology provider, and select it from "Technology Provider Role". If they do not exist create them. Add the "depends" relationship.
View Set-Up
If the report is not enabled then go to EA Support > Essential Viewer > Report and find Core: Application Technology Strategy Alignment, tick Enabled to ensure that the Application Technology Strategy Alignment is displayed in the Essential Viewer.
Updated 31 October 2023