See what's in development and have a play
Take the opportunity to try out some prototypes from our labs
Register for Labs now
We're offering users the opportunity to try out some of the development views and capabilities that we are working on in our Labs, and some of which will move into the Essential EA tool in the future.
Feel free to download and use them with your data, we'd love to get your feedback on suggestions, improvements and further ideas to help you in your role. These are working prototypes, so if you do happen to find any bugs please let us know.
Note: The Labs developments are not supported, although you can post queries on the forums. We do not guarantee all developments will appear in future releases. We do not guarantee release dates but will aim to push some of these into the next release.
Register below to sign-up to the Labs mailing list and receive a link to the labs development page.
Latest Labs
View Helper
Helps you populate key views by describing the meta model required, with some helpers, such as a capability to process mapping so you can see where you have relationships defined.
Previous Labs
Application Technology Lifecycles
See the technology lifecycles for an application, and where there is risk. Critical applications can be flagged (requires v6.12)
Class Model Browser
Overall Essential model in one view, showing where you have data. Click to see dependent classes – zoomable and draggable
Process Hierarchy – NOW IN BASELINE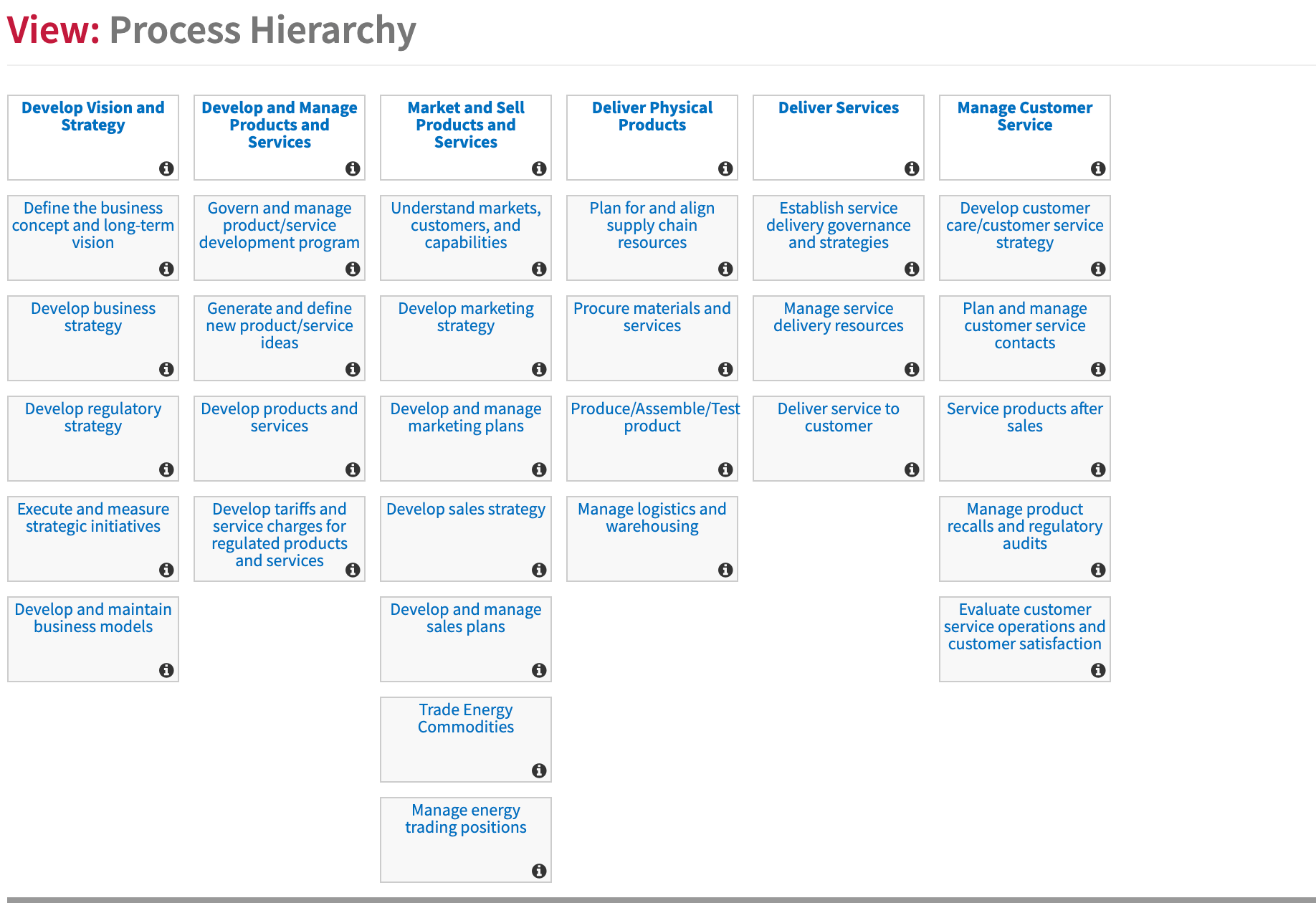 A hierarchy of processes, which can be used with our APQC data model files here or with your own process hierarchies
Simple Application Dashboard
Summary information on the applications, this is a good starting point for new developers to build out a view
Class Model Viewer
The ability to see relations between classes and the slot values between them in your repository in the Essential EA Tool. If you click a class in the diagram then that becomes the focus.
Technology Lifecycle Management – NOW IN BASELINE AND UPDATED

View of vendor technology lifecycles and applications they impact.
Data Centre Impact Analysis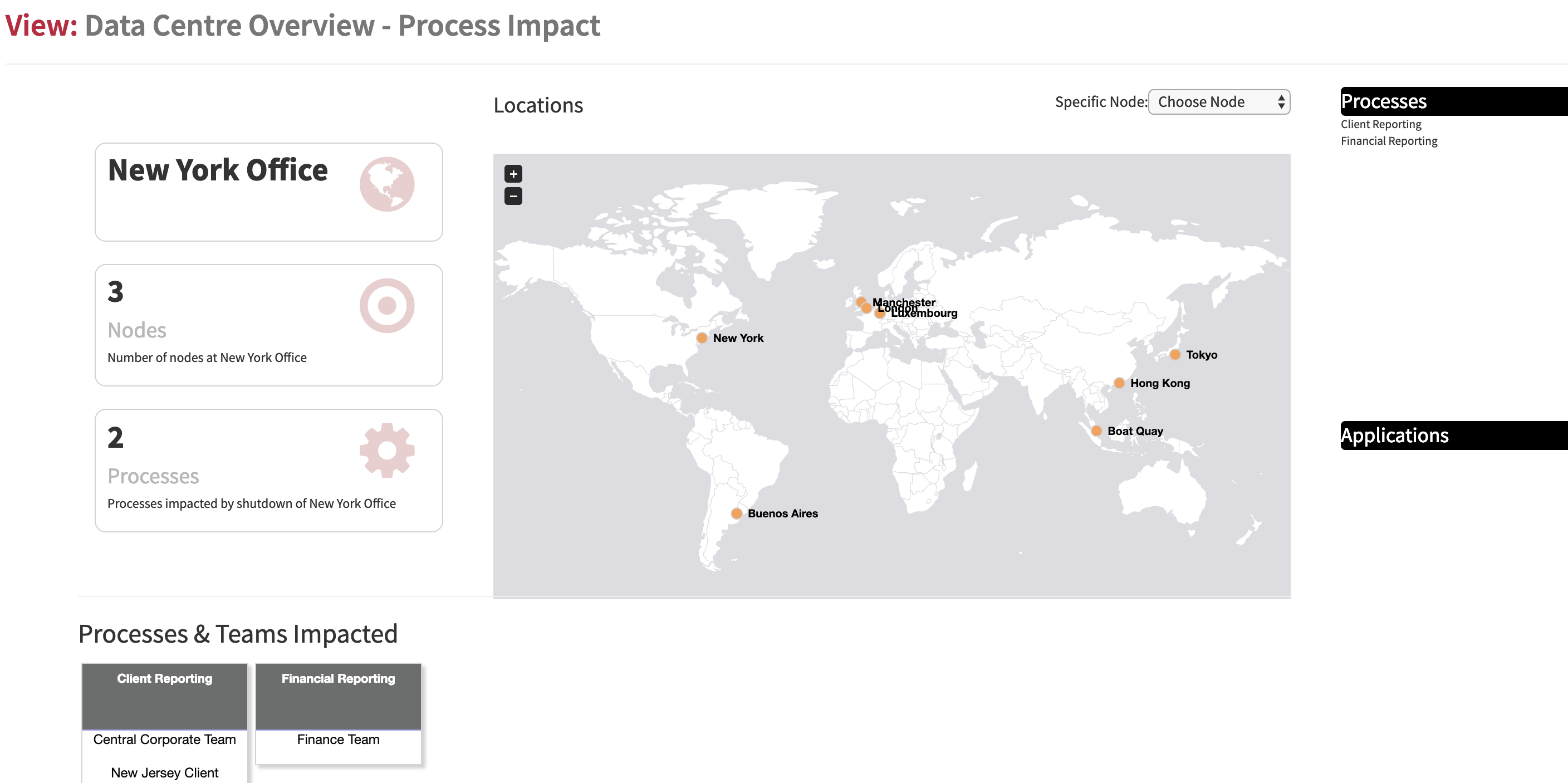 Search from a data centre location or specific technology node to see the impact, e.g. of a node failing. This view crosses the enterprise architecture layers from business capability down to technology nodes.
New Application Dependency Model – NOW IN BASELINE AND UPDATED
Proposed refresh of the application dependency model into a more dynamic style.
Business Process Dashboard – NOW IN BASELINE
Overview of Business processes and implementations of them in the organisation, with a link off to a location summary when a marker is clicked on the map.
New Organisation Model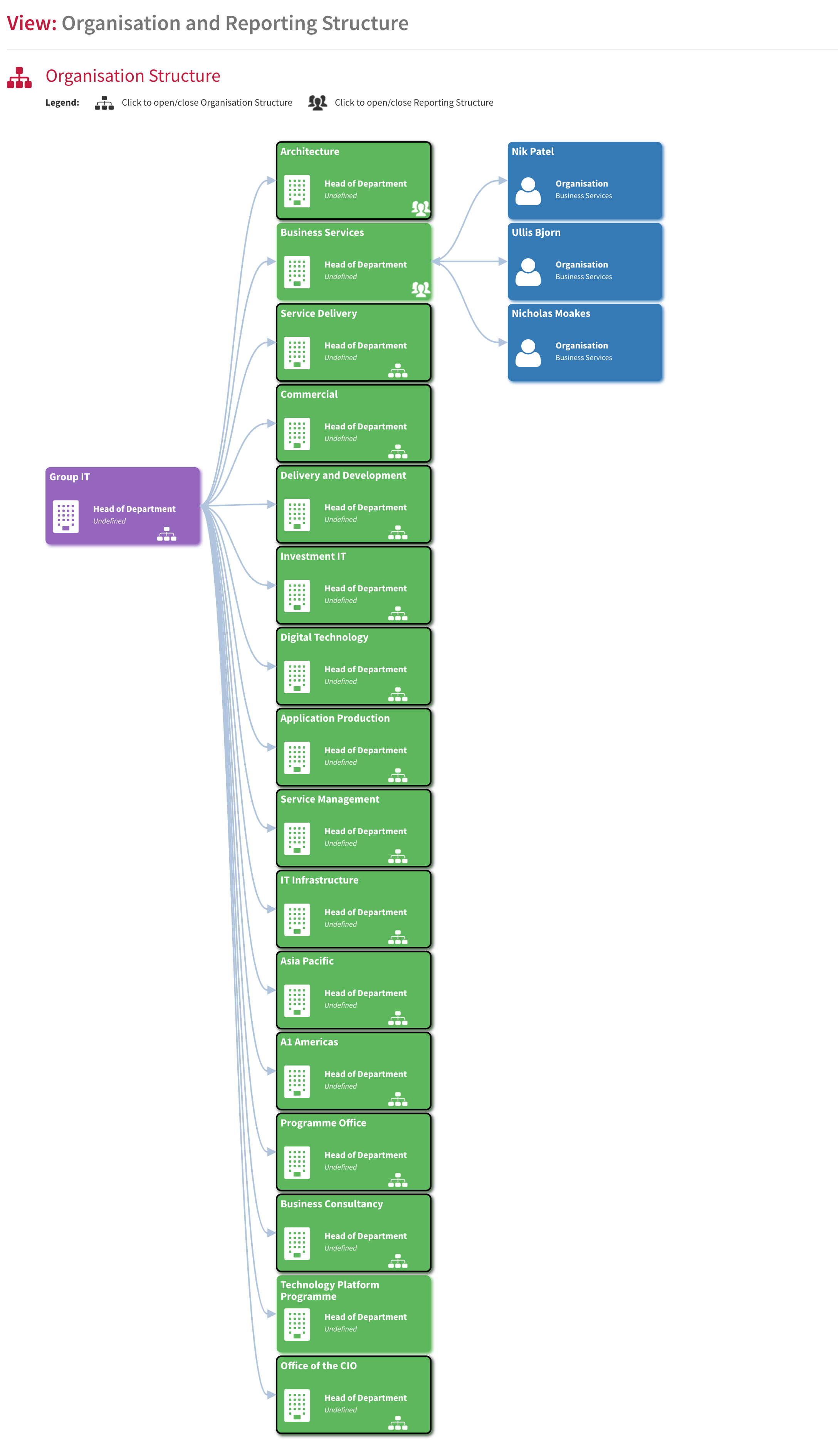 Overall Application Dependency – NOW IN BASELINE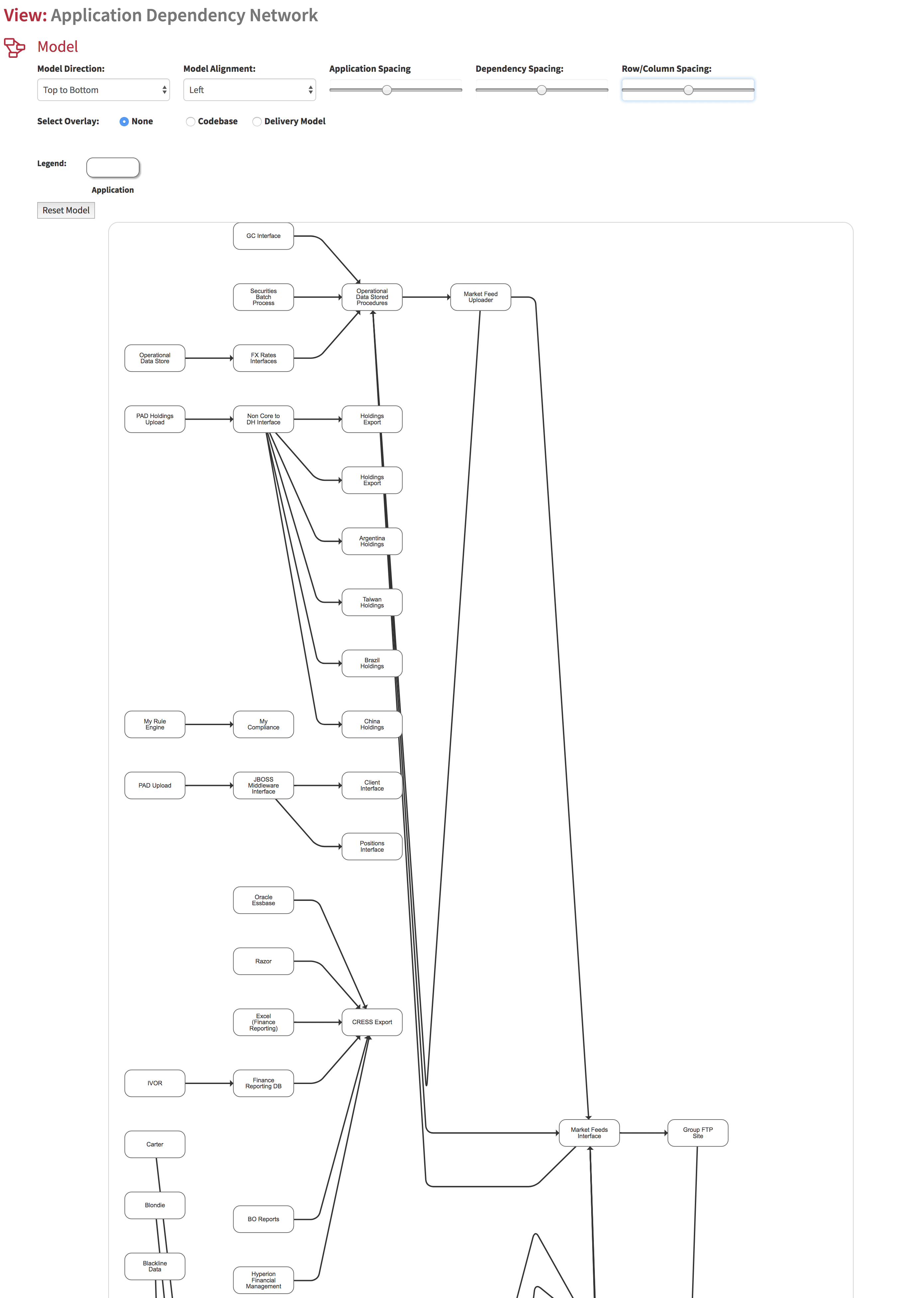 View of applications and dependencies in the estate
 Embed Videos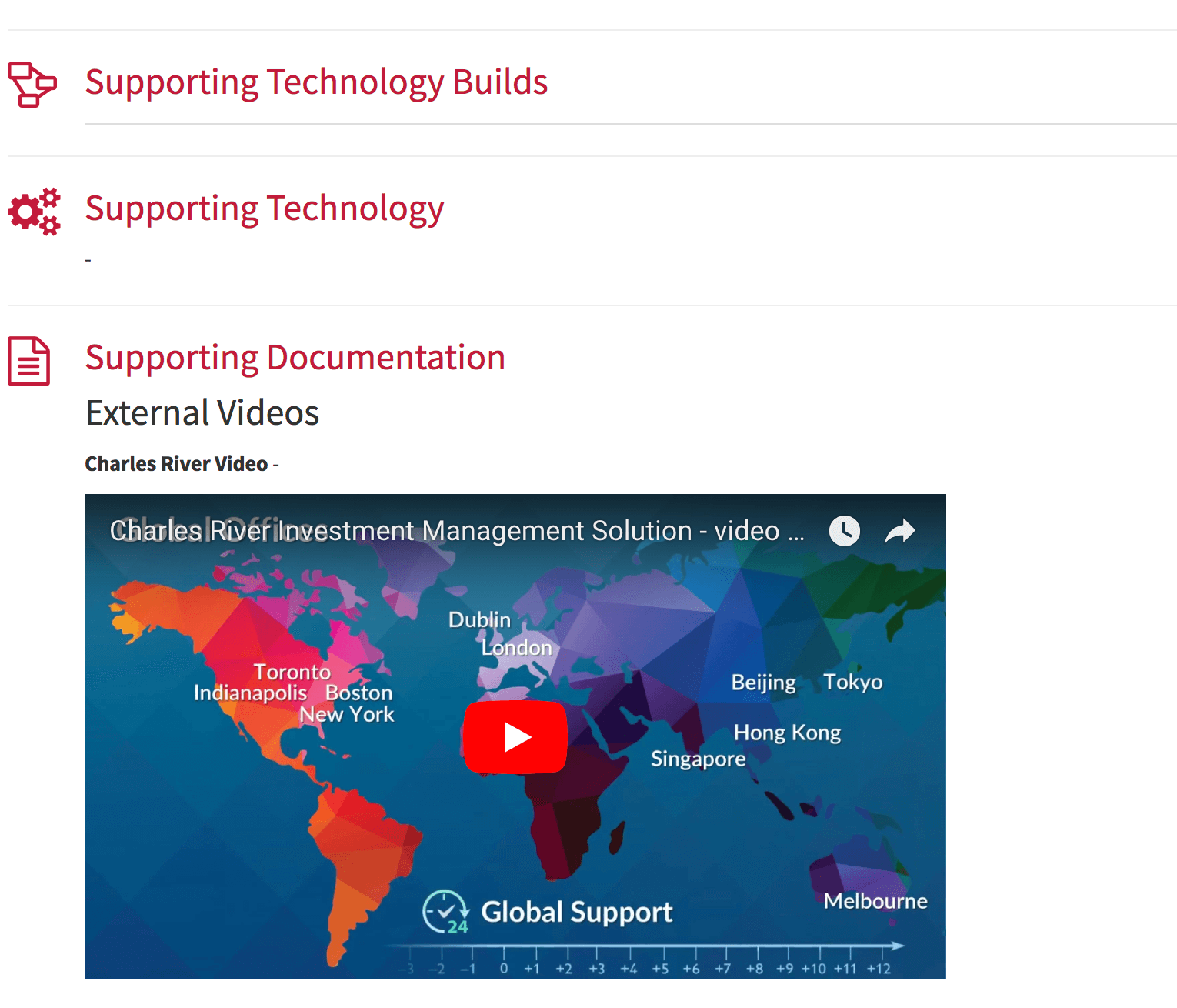 Ability to embed videos in the repository
Supplier License Summary NOW IN BASELINE AND ENHANCED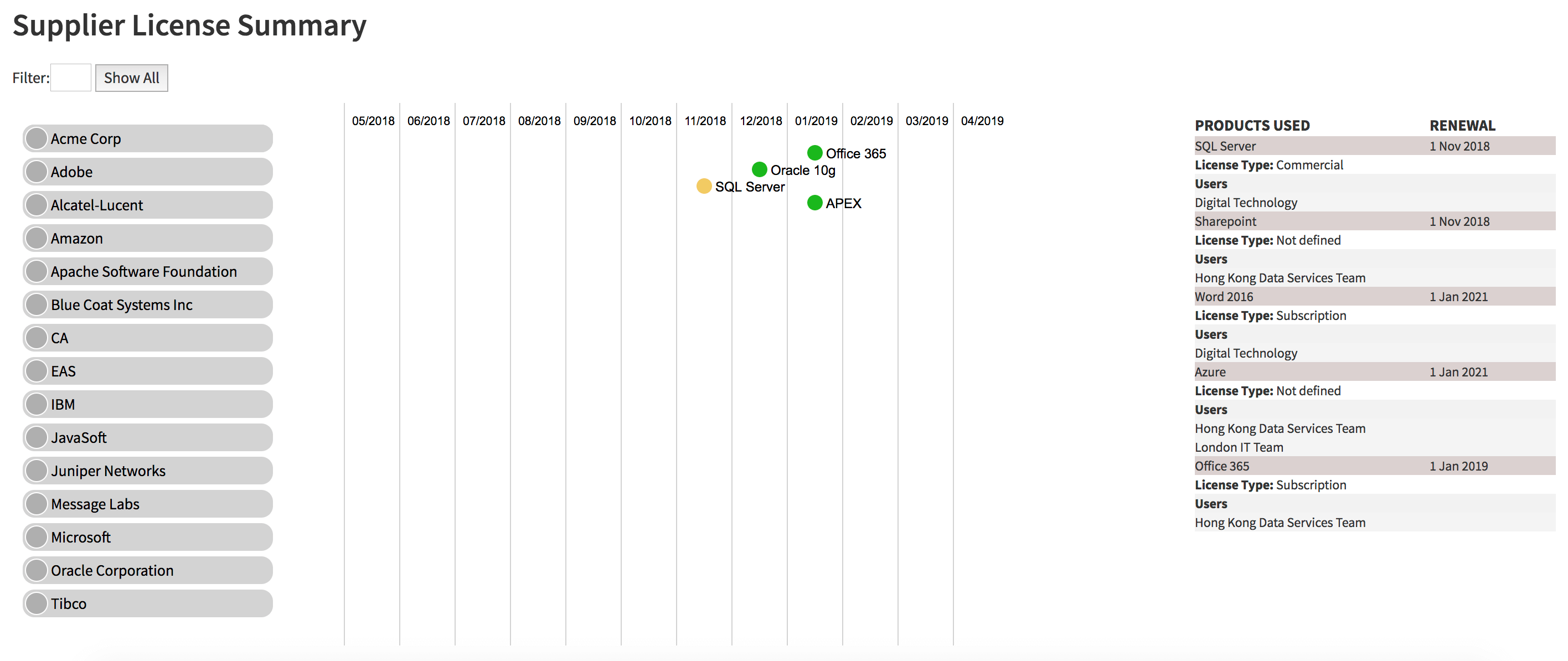 View of suppliers and the due licence dates, with timeline for renewals due in the next 12 months.
New Technology Reference Model – NOW IN BASELINE AND ENHANCED
Revised technnology reference model with duplication
Updated Application Summary with Costs – NOW IN BASELINE AND ENHANCED
Leveraging the new cost capabilities to show an overall application cost.
Deprecated Slot Viewer
Simple maintenance table showing where deprecated slots are populated in the repository
IT Asset Dashboard – NOW IN BASELINE AND ENHANCED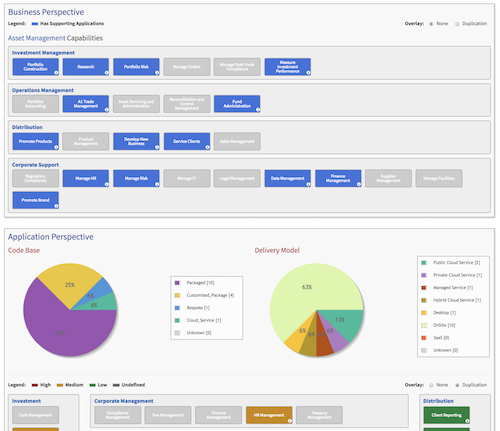 See your IT assets, duplication, status and risk is one place
Completeness Dashboard – NOW IN BASELINE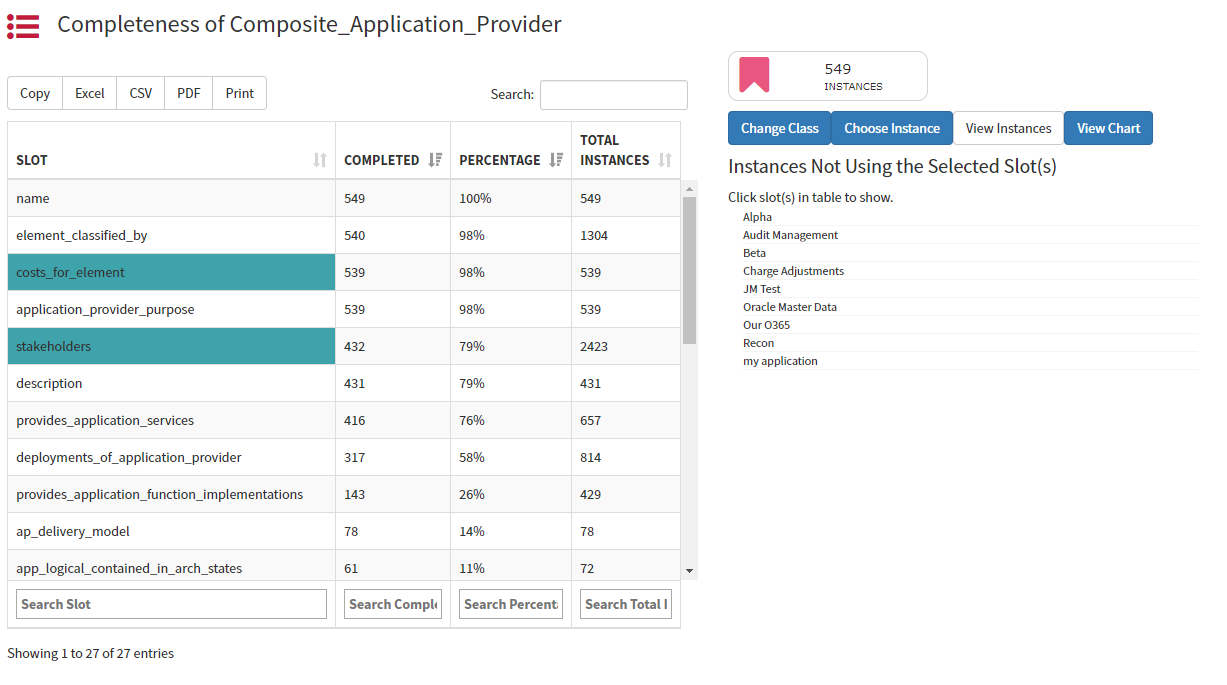 See completeness of data in your repository, which instances aren't populated, which slots are populated, find objects not populated, etc
Data Duplication Dashboard – NOW IN BASELINE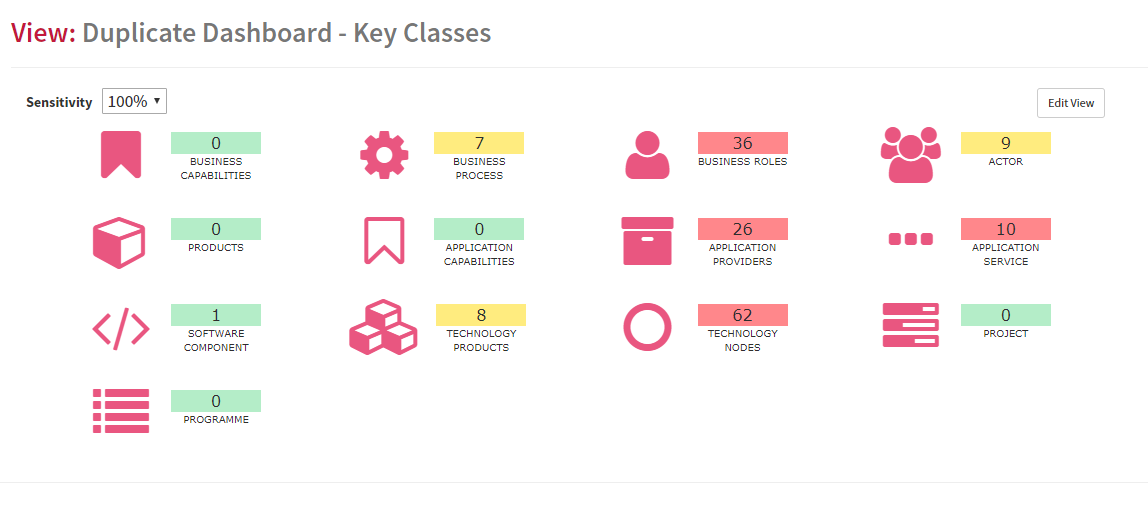 See potential duplicates in your repository.
Data Duplication Finder – NOW IN BASELINE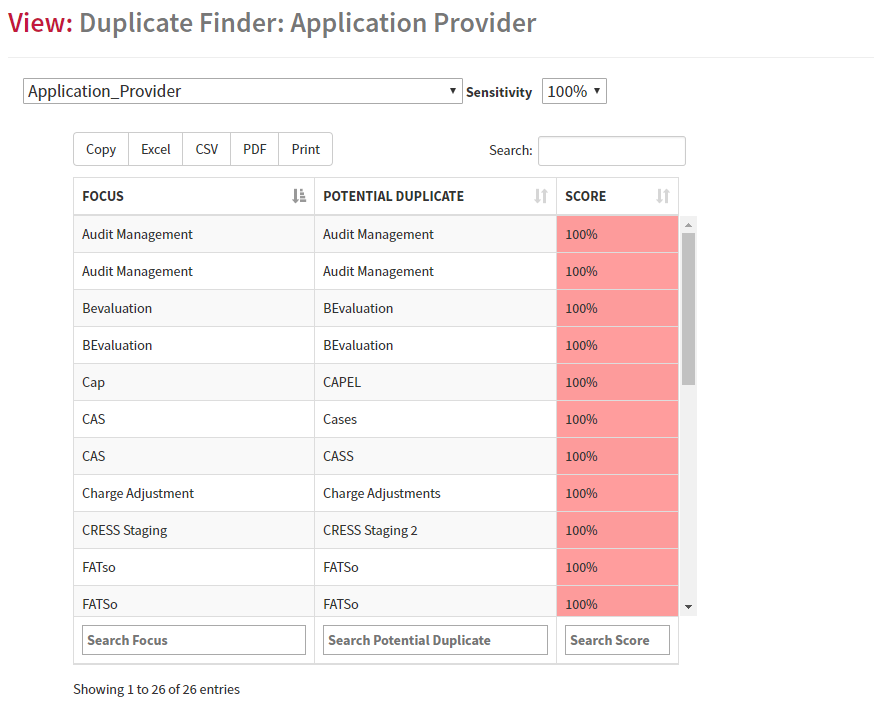 Utilise fuzzy logic to identify duplicates by class.
Detailed View for Integrations – NOW IN BASELINE AND ENHANCED
See where data is flowing where integration technology is used.
Design Authority View – NOW IN BASELINE AND ENHANCED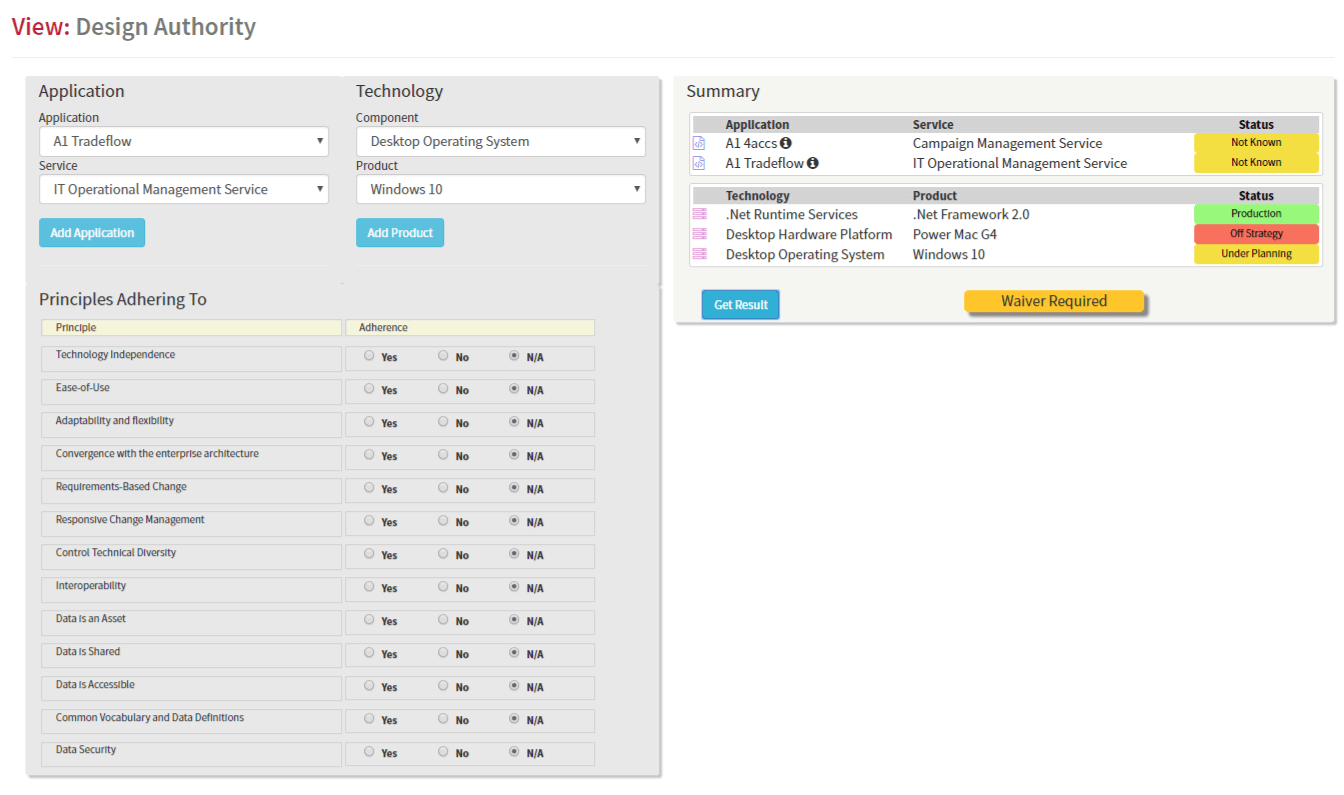 See if your solution requires a waiver from the Design Authority or not.
New Process View – NOW IN BASELINE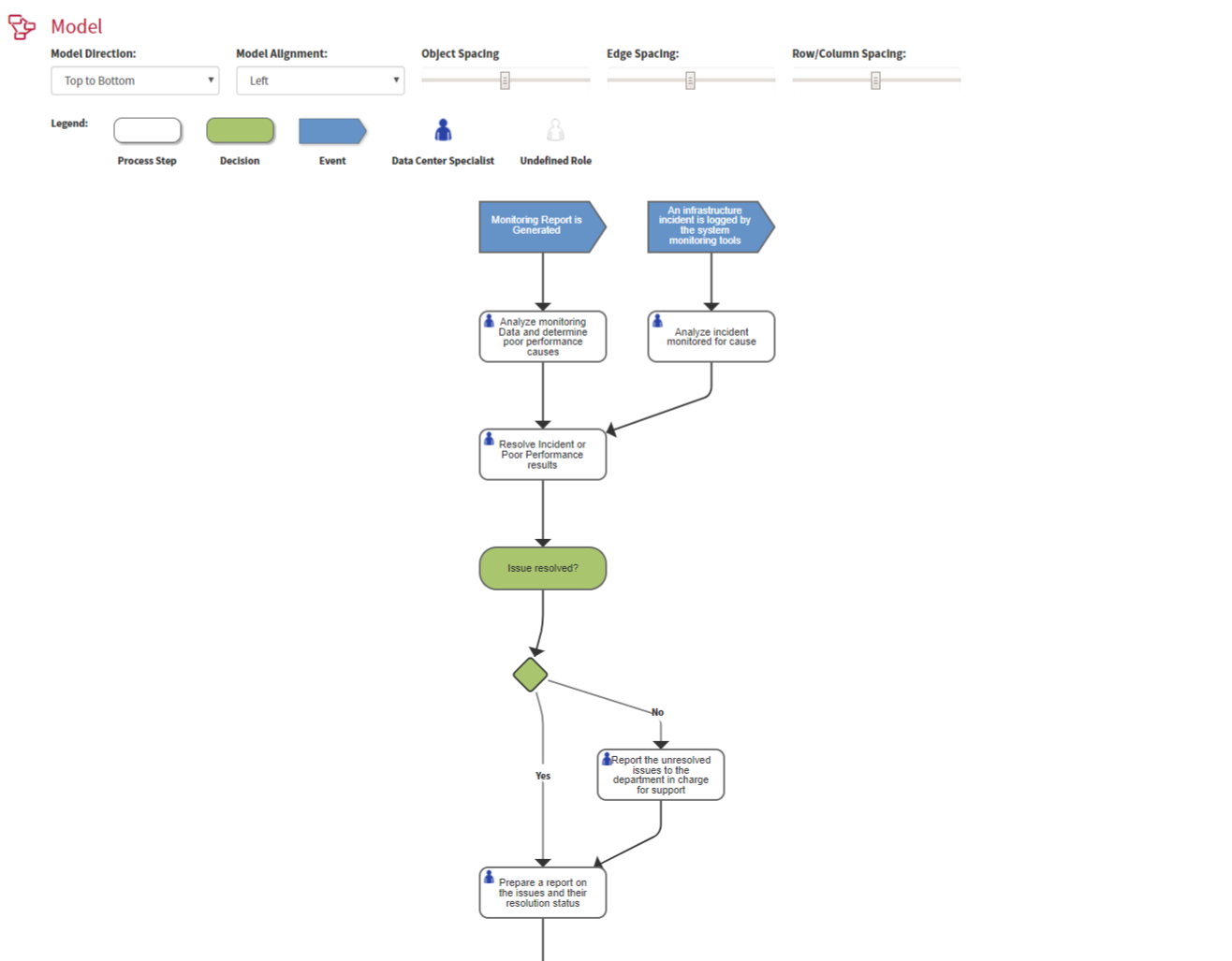 Revised process view
Animated Roadmaps – REPLACED BY APPLICATION LANDSCAPE OVERLAY IN BASELINE
Application changes over time shown in the animated roadmap.
Business Capability to Technology (tree) – NOW IN BASELINE AND ENHANCED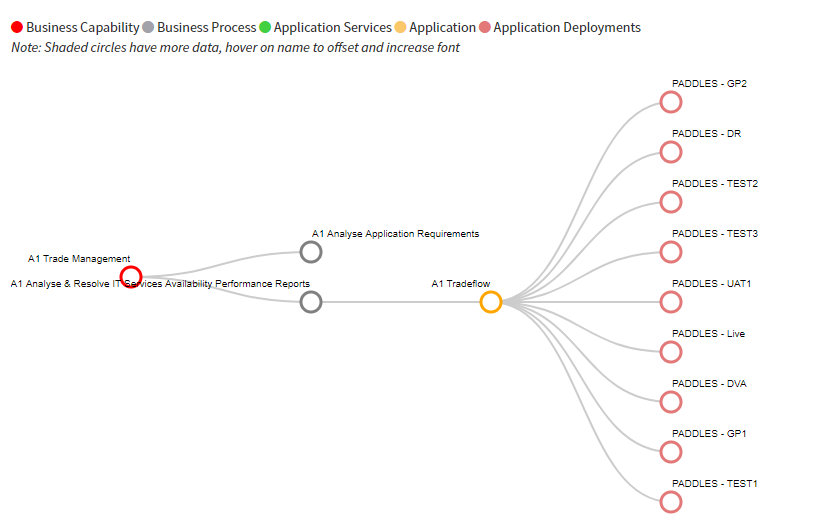 View linkages from capabilities to technology.
Simplified Project Dates Data Capture
Edit dates on the screen directly through a simplified capture mechanism. Import back in via the import utility.
New Software Architecture View – NOW IN BASELINE
Display the software components of your applications.
Updated Application Catalogue View – NOW IN BASELINE AND ENHANCED
Added lifecycle status to the catalogue.
Updated Principles View – NOW IN BASELINE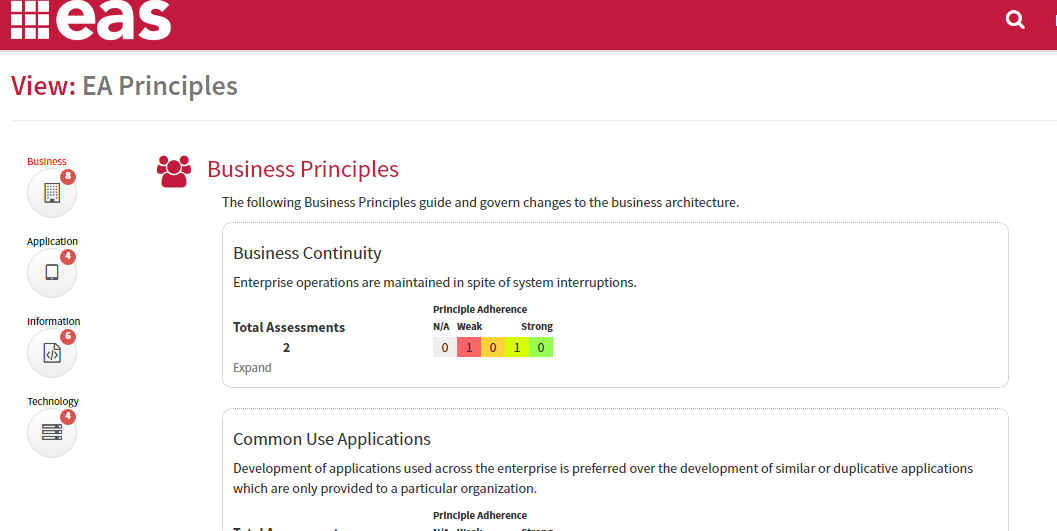 Reformatted. You can now tie assessments to the view using the Principle_Compliance_Assessment class.
Updated Business Capabilities
Minor Reformatting. These changes will flow through to other business capability models
NIST Cyber Security Pack – NOW IN BASELINE REPLACED BY FRAMEWORK MANAGER
New view with associated import spec and spreadsheet.