We asked some of our partners to talk about their views on enterprise architecture, here Inspi talk about how they see EA
In 1878 Margaret Wolfe Hungerford (née Hamilton) was widely credited with coining the saying "beauty is in the eyes of the beholder". Fast forward to the digital world of business today and the quote still resonates. Why? Because technology has transformed all businesses into a digital business model, and now every business needs a Business Portrait to serve as a common lens or "digital mirror" of the processes and the underlying technology which enable it.
When I think of Enterprise Architecture, my mind "paints a picture" of many invaluable aspects of the Business Portrait which I feel can best be described through a series of questions, each from a different lens. Some of these questions have been highlighted in the table below:
LENS
QUESTIONS
SERVICES & DELIVERABLES
BENEFITS
COMMON LENS
Do I have a single common framework (business capability) which will resonate with business and technology leaders to ensure understanding and alignment.
Definition & delivery of the Business Capability Framework

Business Model
Operations Model.
Ecosystem Model.

Competitive Advantage

A "digital mirror" reflective of the business.
Responsive and Aligned to Change.
Sustainable with Data Certification built in.
One Consistent Framework from Strategy, to Execution – Operations, Technology, and Security.

STRATEGY
Can I easily view the capabilities of my business and quickly understand where and how innovation e.g., Artificial Intelligence can help my business to reduce costs, improve efficiency, and enhance the customer experience.
Assessment of the Business Model

Business Capability Heat Map
Enterprise Roadmap
Balanced Scorecard

Adaptability & Alignment- Strategy to Execution

End to End Enterprise Assessments of Business and Technology Fit and Performance
Investment Planning & Prioritization Management

OPERATIONS
Can I easily view the capabilities of my business and quickly understand which processes are still manual, and or poorly automated?
Assessment of the Operating Model

Business Capability Heat Map
Business Process Diagrams
Alignment of Business Owners with Capabilities

Simplified Operations
Identify and automate manual tasks so they can be:

Repeat-able
Sustain-able
Optimize-able

ASSET MANAGEMENT
Can I easily find, and update the people, processes, and tools necessary to sustain and grow the business?
Inventory and Health Assessment of:

Applications and their lifecycles
Interfaces and the data attributes shared
Business Application and Technology Owners

Reduced Expenses

Reuse it before you buy it
Rationalized Applications
Simplified Footprint

COMPLIANCE & RISK MANAGEMENT
Can I quickly respond to a request to identify where regulated data is captured, stored, or transmitted within the enterprise digital ecosystem?
Inventory of:

Compliance Attributes associated with business processes, and technology components

Reduced Expenses
REVENUE
Can I conceive of an innovative software solution and bring it to market faster than my competitors?
Inventory of:

Reference Architecture Blueprints
Reusable IT Components

Competitive Advantage

Digital Product Innovation & Market Disruption
Simple, Fast and Reusable application delivery
The tricky bit is to capture all these aspects and sustain the accuracy of the data within an easy to use, shared repository. This is Essential.
Inspi Technologies provides technology services to clients across the globe. Inspi has successfully delivered software engineering services to a variety of organizations from small start-ups with big dreams to global enterprises with substantial brands and multiple concurrent business models. We focus on the following primary services offerings:
Business Portrait: Business Architecture and Capability Modeling
Assessments: Rationalizing Artificial Intelligence Capability
EA Tools: Implementation Services
Enterprise Fractional Services: Enterprise Architecture, and Enterprise Security Services Delivery
Product Development: Solution Architecture and Software Engineering Services
Through the delivery of our products and services, we seek to empower each client to fulfill their potential by leveraging the limitless efficiencies of technology and encouraging the aligned inspiration of individual purpose. Inspi Technologies – inspired by design.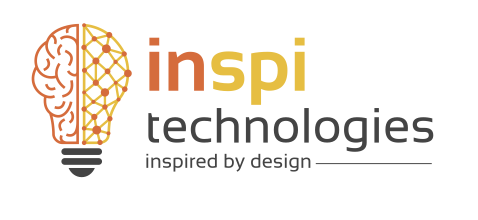 Related posts
What is Enterprise Architecture?